(Ben Sellers, Headline USA) Enough data have emerged to begin forming some conclusions about just how great an influence former President Donald Trump has over the conservative Right in the leadup to the 2022 midterm elections.
Unfortunately, for the media craving a monochromatic absolute, this storyline is shaded in nuance.
The Reader's Digest version is this: The first president to have served nonconsecutive terms since Grover Cleveland is not, as some on the Left would love to project, a great liability that threatens to doom the impending red tsunami.
But no more has he filled the self-appointed role of kingmaker to refashion the entire GOP in his image, with the "MAGA crowd" breaking rank from him in several key races.
With another round of bellwethers approaching on Tuesday in Georgia, Alabama, Arkansas and a notable runoff race for Texas attorney general, it is worth noting that the worst damage Trump has inflicted in the primaries has not been to traitorous RINO candidates but more friendly fire among his own party loyalists by snubbing them for the Establishment pick.
A SHAKY START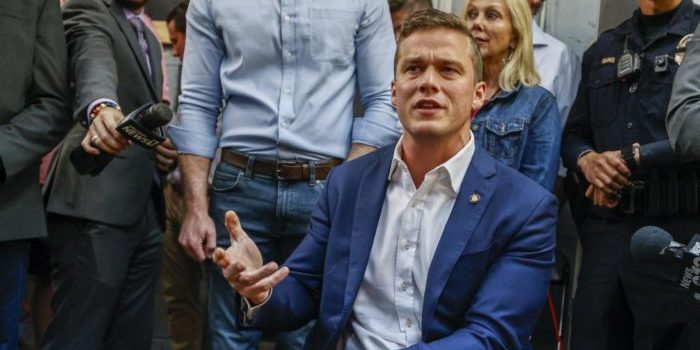 Out the gate, Trump saw a nice win in Ohio with GOP Senate nominee JD Vance slated to replace retiring RINO Rob Portman.
He did well in Indiana with his selections—including, ironically, the brother of his estranged ex-veep, Mike Pence.
The week after, he saw another bellwether victory with the selection of Freedom Caucus Rep. Alex Mooney in West Virginia over the more moderate David McKinley in a two-incumbent showdown resulting from the state's loss of a House seat after the 2020 Census.
But Nebraska's gubernatorial race dealt him his first notable loss with the scandal-bedragged Charles Herbster falling to University of Nebraska Regent Jim Pillen, whom several top party-leaders at the state level had embraced.
Two more stinging blows came on Tuesday, with the defeat of Idaho Lt. Gov. Janice McGeachin to current Gov. Brad Little, and most prominently the fall of rising GOP star Madison Cawthorn, the 26-year-old North Carolina incumbent who clutched defeat from the jaws of victory with a series of unforced errors that proved insurmountable.
Although Cawthorn narrowly lost his district to state Sen. Chuck Edwards, Trump's other big endorsement in the Tarheel State—Rep. Ted Budd in the race to replace retiring RINO Sen. Richard Burr—proved fruitful, with Budd outpacing former Gov. Pat McCrory and Rep. Mark Walker by a larger-than-expected margin.
Then came everybody's bracket-buster in Pennsylvania. First, state Sen. Doug Mastriano, a Trump-endorsed 2020 election skeptic, secured the gubernatorial nomination.
But criticism from Trump's own base over his endorsement of celebrity doctor Mehmet Oz helped fuel a late run from pro-life pick Kathy Barnette in what broke down as a three-way race with globalist investor David McCormick.
After a vicious smear attack from Trump surrogates, including Fox News host Sean Hannity, Barnette polled more poorly than expected, but she ciphoned enough MAGA votes to make the race between the two mainstream squishes competitive enough to warrant a recount.
While conservatives may have to hold their noses in the general election, the prospect of radical and corrupt Lt. Gov. John Fetterman replacing centrist Republican Pat Toomey should make it clear that they cannot sit this one out in protest.
A POLITICAL BRIAR PATCH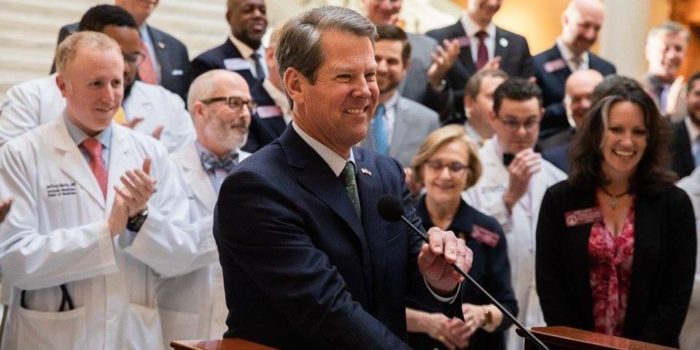 On Tuesday, perhaps the biggest of all tests of Trump's clout does not bode well for him.
His interest in punishing Georgia's incumbent Republican Gov. Brian Kemp for the alleged loss in 2020 seems, at face value, to be unjust.
Unlike state Secretary of State Brad Raffensperger, Kemp truly did not have the legal authority to intervene without violating political norms in a way that might, itself, undermine election integrity.
Although drafting ousted Sen. David Perdue to wage a primary challenge was a worthy effort to make the race into a 2020 mandate of sorts, it has now become something of a tar-baby worthy of Georgia's own Br'er Rabbit.
Kemp has not only led in fundraising and polling, but has drafted top establishment Republicans—including some leading Trump critics—to underscore the point that he is the mainstream choice. Among them are heavy hitters like former President George W. Bush and Trump's own second-in-command, Mike Pence.
Former New Jersey Gov. Chris Christie, Nebraska Gov. Pete Ricketts and Arizona Gov. Doug Ducey—all spurned by Trump in their own way—also joined the chorus line.
While a Trump win against all odds would be glorious for the exiled leader—an opportunity to vindicate himself against all his intraparty rivals in one fell swoop—betting odds are against it.
Team Trump may be favored, however, to prevail in other state races—including ex-football great Herschell Walker's Senate bid, Rep. Jody Hice's effort to oust Raffensperger, and former Democrat Vernon Jordan's bid to fill Hice's vacant House seat.
Still, none have quite the same stakes as the race between Kemp and Perdue.
Also on Tuesday is an Alabama Senate race to replace the departing Richard Shelby that Trump already lost after he was compelled to rescind his endorsement of once-faithful Rep. Mo Brooks.
While the stated reason was that Brooks encouraged supporters to move past the 2020 election, the more likely motive was that he was lagging in the polls to two lesser-known challengers.
And in Texas, the run off between another Trump loyalist, incumbent Attorney General Ken Paxton, pits him against another scion of the Bush dynasty, George P. Bush—the son of Jeb—who previously had been the only member to support Trump's presidency openly.
RULES OF ENDORSEMENT
On Saturday, a flurry of nine more emails came in quick succession from Trump's Save America PAC, suggesting that last week's disappointments did little to deter the endorsement factory.
Nonetheless, it may be time after Tuesday's races for a reassessment, and perhaps more value placed on the quality, not quantity of endorsements.
The following seem to be true:
1. In races where candidates' flaws are too steep to overcome, Trump alone cannot overcome the baggage, but risks making candidates more of a target while diminishing his brand.
Sadly, such was the case with Cawthorn. Although he may still have a bright political future ahead of him, he likely took his incumbency and Trump's endorsement for granted.
2. In races where Trump departs from MAGA to select a "safer" Establishment candidate, it may potentially harm both.
The rift between Dr. Oz and Kathy Barnette shows that neither one likely benefited from this approach. But had Trump stayed out of the race altogether, Barnette might have had a shot at winning.
3. In races where Trump throws incumbents under the bus for reasons other than political idealogy, conservative voters continue to follow the politics.
Georgia voters seem to find no reason to reject Kemp, who has governed as a solid conservative and even did everything in his power to support closing the loopholes in election-integrity laws.
However, the other two races in which this is likely to be a factor—Lisa Murkowski's Senate re-election bid and Liz Cheney's in Wyoming—there are other factors that could hurt the candidates based on their own votes, unlike Kemp. There is a big difference against being unable to show total fealty to Trump and actively attempting to undermine or damage him.
4. Trump's biggest successes lie in supporting outsider candidates who reliably adhere to conservative MAGA views and are challenging Establishment centrists or RINO incumbents.
In essence, Trump is not the one who dictates the criteria voters use to select their candidates, but he does have the power to amplify those candidates and overcome any disadvantages that they might otherwise face in trying to fight the system.
It remains to be seen, however, whether the Trump factor affects the dynamic of the general election.
But with all the headwinds against them, Democrats may easily prove to be their worst enemy if Trump judiciously opts to stay out of the path.