North Carolina Governor Roy Cooper has proposed spending $30 million to fix three speedways in the state, including a large handout to the thriving Charlotte Motor Speedway, WSOC-TV in Charlotte reported.
Cooper plans to fund the repairs with a small portion of the $5.7 billion that the federal government has granted to the state via the American Rescue Plan.
The proposal allocates $10 million to each of three major speedways in the state: The Rock Speedway and Entertainment Complex in Richmond County; the North Wilkesboro Speedway in Wilkes County; and the Charlotte Motor Speedway in Cabarrus County.
"This pandemic brought us a once-in-a-generation challenge, and these funds have brought us a once-in-a-generation opportunity," Cooper said. "Let's use them to make transformational change for our state."
Marcus Smith, the President and CEO of Speedway Motorsports, also expressed his approval of the use of the federal dollars.
"We're very pleased to see Governor Cooper's support of motorsports and statewide tourism in his new budget," said Smith. "Motorsports is a significant part of not only North Carolina's past but also its future to create jobs and grow tourism."
Nevertheless, the even three-way split of the $30 million — $10 million to each track — leaves much to be desired.
Charlotte Motor Speedway, a massive and lucrative NASCAR track which is owned by the ultra-wealthy Bruton Smith, has little need of financial assistance.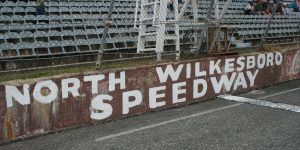 The handout marks another instance of the wealthy corporate elite gaining further advantage from Joe Biden's disastrous American Rescue Plan.
Meanwhile, the North Wilkesboro Speedway has fallen into disrepair over the past decade and has not consistently been used for racing since 1996.