Microsoft's search engine Bing was revealed in January to be blacklisting certain search terms—including, most notably, the term "Trump"—from its retail website.
Shortly thereafter, the term was restored in Bing's search queries.
But a recent follow-up investigation by Headline USA showed that "Trump" had since been re-banned and remained so, a full eight months since several "woke" tech companies used the Jan. 6 Capitol uprising as their justification for censoring the once and future president.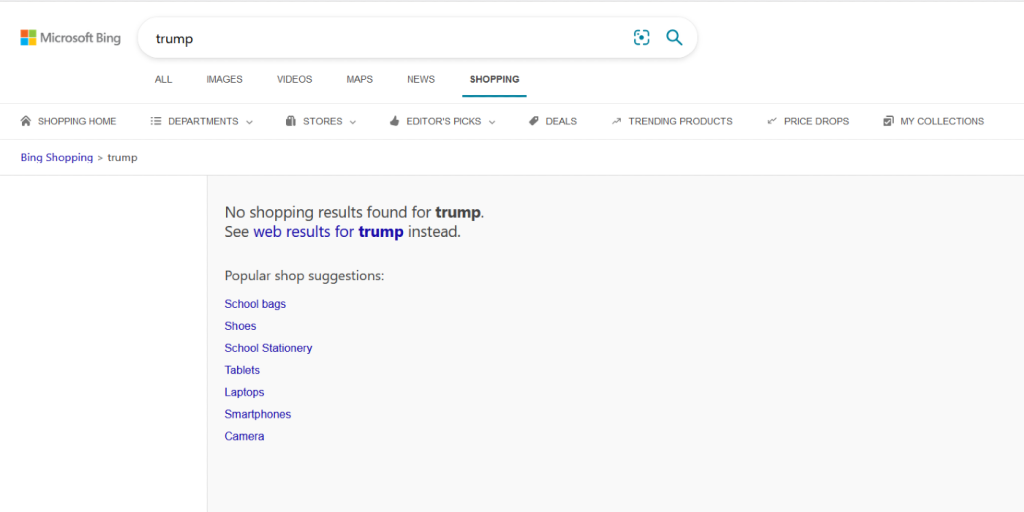 The vindictive move to block vendors from listing Trump merchandise likely impacts right-wing retailers the most, although it also prevents anyone critical of Trump from peddling their wares.
Headline USA reached out to Microsoft to inquire, while noting an apparent double standard:
Specifically, if you search the term "Trump" it returns zero hits. If you search "Biden" it returns many hits, including critical things that might be considered "pro-Trump" merchandise. It is clear that this is not the result of a dearth of items being available from Bing's retail partners. Rather, it appears to be a conscious decision on Bing's part to interject politics into its algorithms. 
A spokesperson for Microsoft offered a somewhat vague and sketchy explanation to account for why the term had been banned.
"We've resolved an issue some users may have experienced with shopping search results," said the statement. "We are continually working to update and refine our customer experiences, which includes providing the most relevant, accurate, and comprehensive information in our search results."
But even after the reply, the banning of the term "Trump" did not appear to have been resolved.
A follow-up sought to clarify whether the "issue" referenced in the statement was related to users objecting to the term.
To clarify: the "issue" that you encountered was resolved by blacklisting the term "Trump" and other right-wing terms from your search algorithm?
However, "the company has nothing more to share."
A subsequent search did show that the terms "Biden" and "Joe Biden" now also appear to be blocked from search queries, perhaps due to the abundance of anti-Biden merchandise that the searches returned.
Searches for "Jill Biden" continued to yield results, as did searches for "Melania." However, searches for "Melania Trump" had been banned.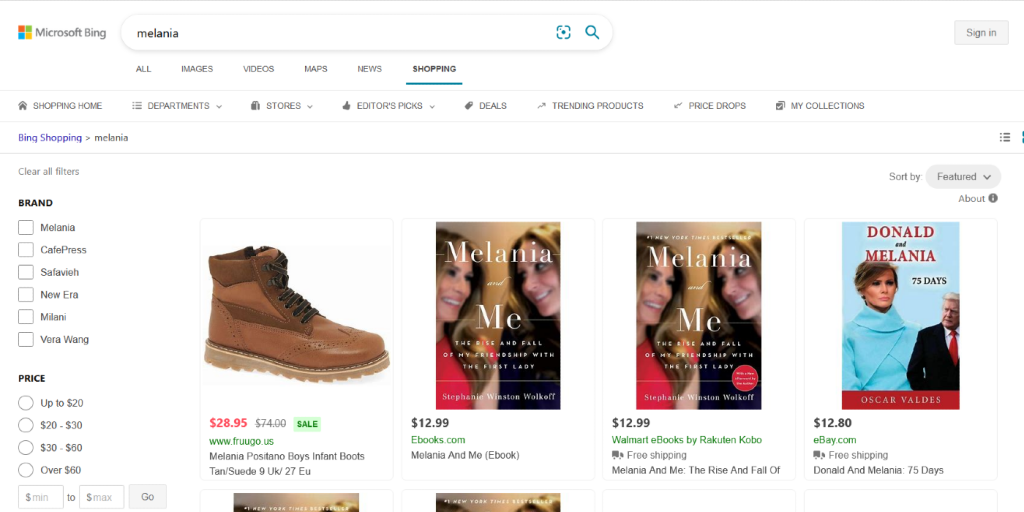 Other presidents, including Barack Obama and George Bush, appeared to have no search issues.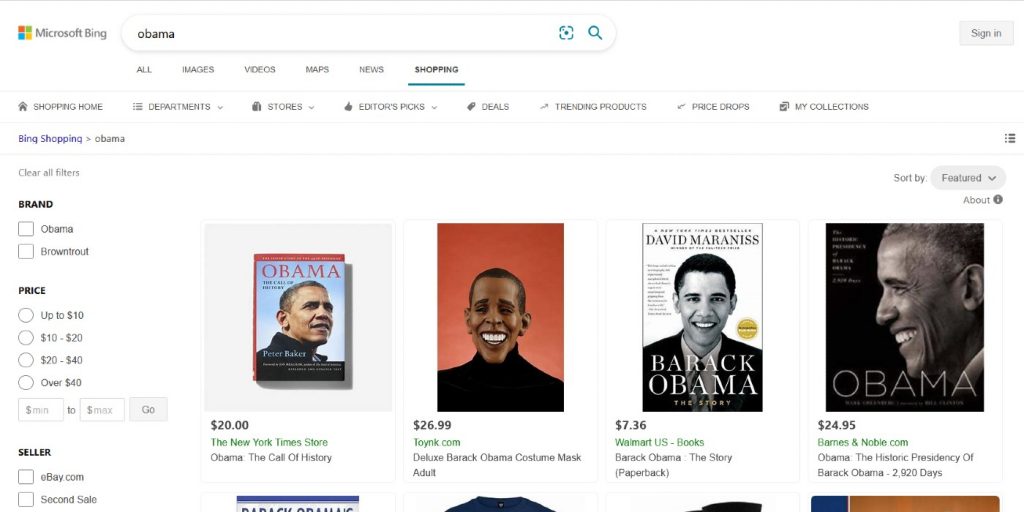 Although Google has by no means been considered a beacon of free speech when it comes to supporting Trump, its rival shopping site includes no such ban on the term "Trump."