On the cusp of what could be the greatest battle yet for America's survival, conservatives are proving to be their own worst enemy.
The GOP's public disagreements within its own ranks stand in sharp contrast to the Left's monolithic determination always to put party over principle.
Recent high-profile spats over Liz Cheney and Caitlyn Jenner are two prime examples of this.
Understandably, both figures have given conservatives valid cause for concern in their own right.
...article continued below
But the self-serving individualism that undergirds the entire conservative philosophy is apt to lead to more worst-case scenarios like the Doug Collins/Kelly Loeffler schism in Georgia last year.
The split vote led to a special runoff election, which helped Sen. Raphael Warnock, D-Ga., prevail over both the seasoned congressional Republicans in a deep-red state, ultimately costing the GOP a Senate majority.
It is urgent that Republicans now consolidate under a single banner to stop the spread of socialism and the growing threat of globalist oligarchs who are too powerful to be held accountable—not to mention Democrats who are brazenly flouting America's founding values.
There is plenty of time afterward to quibble about pronouns and voting records and haggle over who former president Donald Trump likes the best.
...article continued below
But for now, these are the five biggest priorities that the GOP must focus on:
1. EXPAND THE BIG TENT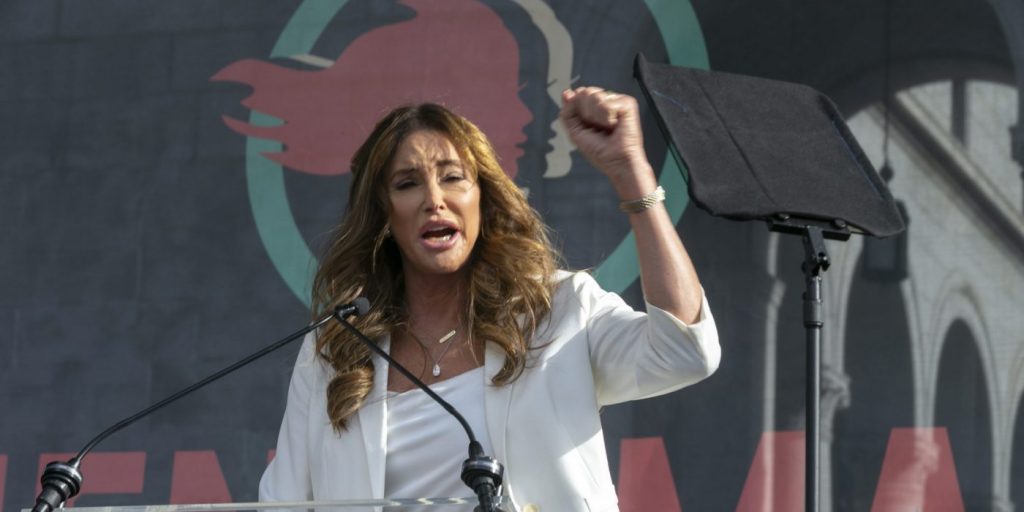 As I wrote last week, a GOP victory in California would be a game changer on the national level. While it may be tempting to dismiss the entire far-left state, seeing a potentially viable candidate emerge in Caitlyn Jenner poses an opportunity for a GOP gut check about how badly we want to win the culture war.
Some have argued that allowing a transgender candidate to serve as the standard-bearer in the nation's biggest state means that the war is lost already. I strongly disagree.
For too long, we've permitted personal convictions and politics to co-mingle, allowing the radical Left to woo away anybody who doesn't perfectly fit the uniform mold of a blue-blooded GOP purist.
Warning: Clip contains politically incorrect satire that some may find offensive.
It is past time to turn the tables back on the Democrats—the original party of the Ku Klux Klan—and to let ideas be the new litmus test rather than identity.
Most would agree that Trump helped diversify the GOP's target demographic—and with any luck, Biden's disastrous policies and insulting racial gaffes will do so even more.
But nobody will want to come to a party where they feel they're unwelcome.
Once Democrats' failed ideas become impossible to ignore and their intersectional grievance system implodes on itself, those alienated by it are more likely to cross the aisle if they see a welcoming and tolerant alternative.
As a party, the GOP should accept the rights of all Americans to hold their own beliefs and live according to their own best judgment within the confines of a limited framework of laws intended to protect safety and the public good.
Accepting Caitlyn Jenner's professed gender identity also gives Republicans a twofold advantage, both in politics and policy.
Politically, it disarms the Left's attacks and sets them up to expose their own bigotry, just as Joy Behar did recently in her misgendering of Jenner, and as many on the Left did last month in directing racist, condescending attacks on Sen. Tim Scott, R-SC.
However, Jenner also is on the right side of transgender policy when it counts. Who better to defend the GOP's positions?
At the heart of the matter—be it the bathroom bills, Title IX equity in school sports, or the right to administer prepubescent hormone blockers—the GOP's main objective is protecting the vulnerable from some form of harm or injustice.
To a lesser extent, the issue is about religious freedom—and specifically, the right of those who embrace the literal word of the book of Deuteronomy not to have to violate their personal beliefs.
Both of these are valid topics, worthy of debate. Yet, by jettisoning the semantic canard about proper pronoun use, it allows conservatives with valid objections about the Left's transgender agenda to refocus on what really matters instead of conveying a blanket aversion that might be dismissed as transphobia.
2. DEVELOP BETTER ALTERNATIVES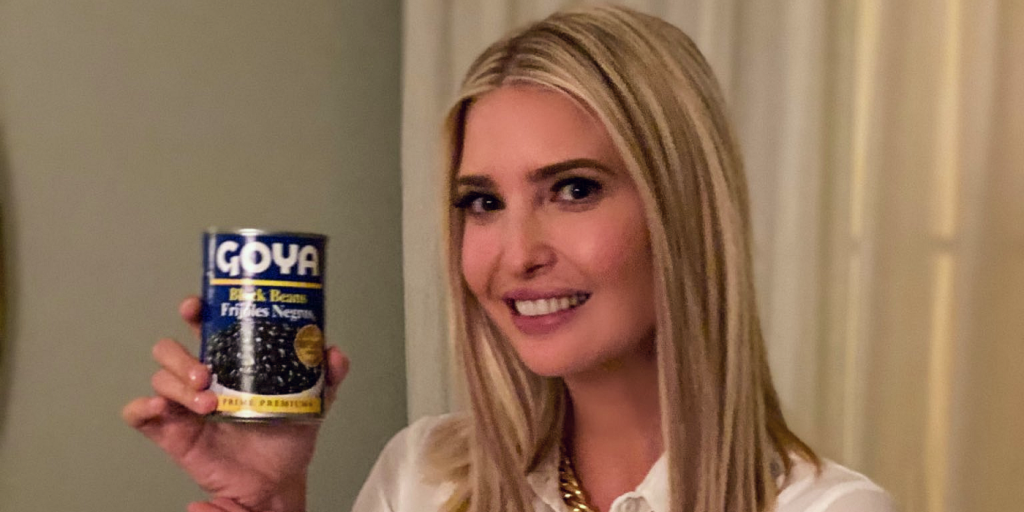 In addition to being the better alternative for jaded Democrats as they mature and see the actual consequences of their policies, the GOP needs to work on providing better commercial alternatives to help walk away from corporate virtue-signalers.
Every click on Facebook or Twitter, every purchase of a Coke or Pepsi, every LEGO set you order off Amazon—and countless other consumer choices—are all strengthening the Left's chokehold on our culture and enabling its continued political dominance—which, in turn, is undermining the very core of democracy.
The idea that either party will ever get serious about campaign-finance reform seems implausible. That means we must be able to vote with our wallets by supporting only those institutions that align with our values, or at least make a pointed decision to stay firmly neutral.
But one cannot live off of Parler, MyPillow and Goya alone.
Frankly, Trump's decision to develop his own personal social media platform has been a bit disappointing when a viable—and reliable—conservative option is so desperately needed.
Trump has the clout to oversee something that could seriously rival Facebook and take a huge dent out of its audience, just like Facebook did to MySpace and so forth.
Politics aside, there is a bipartisan appetite for some sort of paradigm shift toward the next big platform. Already, younger generations whose parents were on Facebook have bypassed it in favor of Snapchat and TikTok.
This is where conservative tech innovation should focus its energies: apps that would help to usher in the decline—which may currently be underway—of established Big Tech entities.
3. LAWYER UP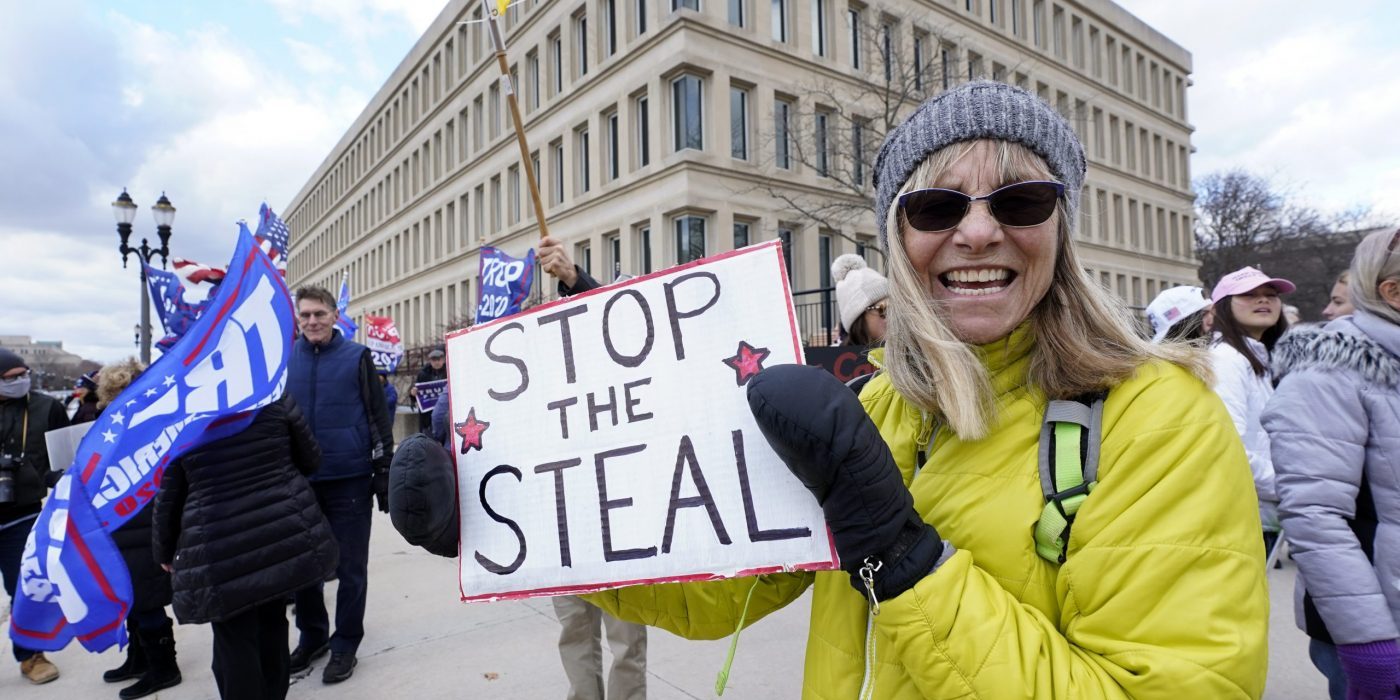 The ongoing audits in Arizona and New Hampshire have again underscored the serious problem on the Right in fending off scores of left-wing activists eager to use the courts as a political solution.
The Left has ensured that the game is rigged by challenging everything—even  including Republican efforts to enforce the actual laws that Democrats had failed to enforce.
Hence, the Obama administration was arbitrarily able to ignore the law to allow undocumented minors to remain in the country, but Trump could not reverse the same executive order because it had become the administrative practice and he lacked sufficient justification.
In fact, nearly everything in the Trump agenda was delayed—if not entirely thwarted—by a judge's injunction, and yet there is no equivalent activist network on the other site effectively hindering the Biden laws.
That has allowed the Left to run roughshod over the entire legal code, including the US Constitution, since nobody (save a few key exceptions) is holding them accountable.
For no good reason at all, Arizona's Senate-backed auditors recently settled a case by agreeing not to canvas voters door-to-door. The intention was to verify that those who voted last year actually lived at a particular address.
This state's capitulation evoked memories of other abandoned GOP fights, such as Georgia's agreement to loosen its voting laws under threat of a lawsuit from activist Stacey Abrams.
With many more fights brewing ahead over the redistricting process—which will see former attorney general Eric Holder's activist gerrymandering group likely team up with his old Justice Department to harass red states—more firepower on the Right is desperately needed.
4.GET ORGANIZED
The single greatest argument for Trump's continuing to lead the GOP is that it allows the party to speak with one voice.
Trump generally has been consistent in reflecting the values that many conservatives share—and in challenging those that other leaders have been too afraid to challenge. But that is a heavy burden to place on his shoulders, and there are inherent risks in hitching the entire wagon to him.
With support from the former president, the GOP should begin updating its entire organizational structure so that there is clarity and consistency about where the party stands.
As Tucker Carlson recently revealed, many of the party's hired guns seem more like mercenaries, ready to flip whenever corporate pressure bids them fall in line.
The RNC should be the centralized hub for overseeing the party messaging and consolidated strategy rather than trying to snatch at stray dollars in a wind tunnel.
And it needs people within the organization who are competent and trustworthy and committed to putting conservative values over corporate self-interest.
5. UNDERSTAND THE TRUMP EFFECT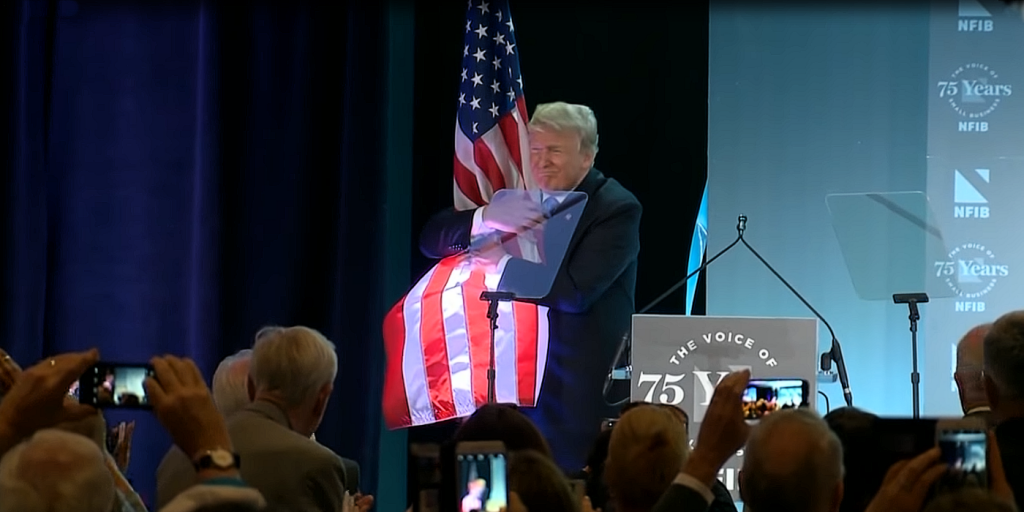 The Republican Party's greatest asset is also its greatest source of division.
But one undeniable fact is that Donald Trump created a phenomenon, and he forced both his friends and enemies to accept a new political reality.
For many conservatives, Trump's brashness, his self absorption and his unpredictability were not generally desirable. However, they were byproducts of the qualities that made him a great GOP leader: his tenacious refusal to back down under duress, his plain-spoken transparency, and his scorched-earth fearlessness when it came to squaring off with enemies of the conservative movement.
Trump's decision to stand his ground was always a welcome one, if only he could have been more strategic about picking his battles.
Still, many "deplorables" were simply delighted to have someone who spoke for and represented them, after having oft been ignored even within the GOP.
Republicans should now be thinking and planning how to recruit strong leaders who will capture the same anti-establishment spirit of the Trump movement but could add more of a polish to it.
Follow Ben Sellers on Parler at https://parler.com/profile/Sellers.