(Headline USA) They are just three little words—"Joe Biden won."
But despite the unrelenting efforts of left-wing corporate media as they desperately try to triage the failed Biden administration, those words have been nearly impossible to coerce from many Republicans.
On NBC's "Meet the Press" on Sunday, GOP Sen. Roger Marshall of Kansas would only concede: "Joe Biden was sworn into office."
Marshall—one of five senators who voted against certifying the electoral votes for Arizona and Pennsylvania in January—hangs his answer on process. But other Republicans go further.
In October, the second-ranking House Republican, Steve Scalise of Louisiana, repeatedly stopped short of disavowing allegations of fraud, noting that a number of states didn't follow their election laws.
Arizona Republican Rep. Andy Biggs was part of a group of GOP congressmen who recently answered a question from a Democrat colleague about who won by saying flatly, "We don't know."
Orange Man Bad…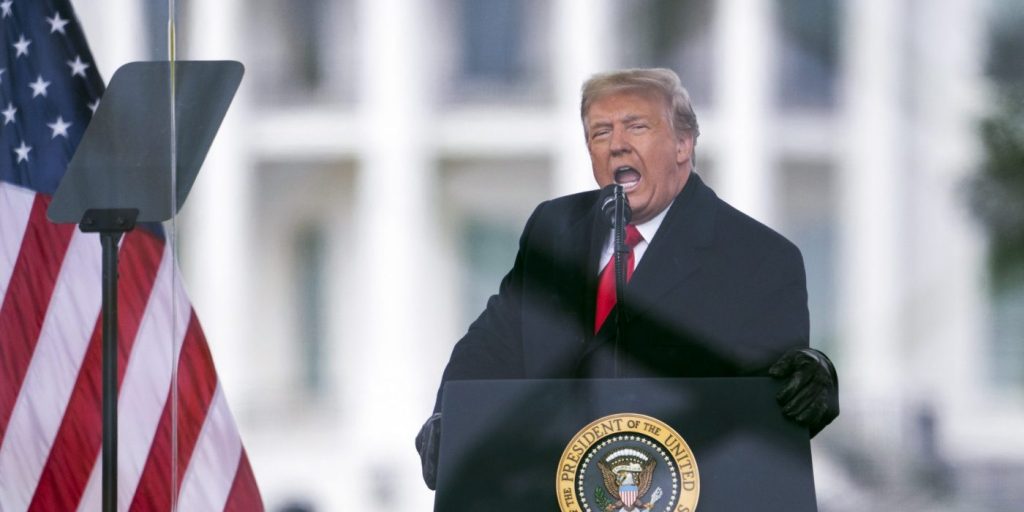 A July Associated Press-NORC Poll found 66% of Republicans said Biden was not legitimately elected president. Other polls indicate that the number may be even larger, including some independents and even some Democrats.
"In today's grim Republican Party, the was-the-election-legit question has become a litmus test for whether you are truly loyal to the Republican Trumpist tribe or not," said Mike Murphy, a former Republican strategist turned Trump critic.
Murphy's comment frames the Left's tired trope of dismissing it as a sort of "Big Lie" pushed by former President Donald Trump to his army of "dittoheads."
When The Associated Press, for instance, set out to count every fraud claim in the states disputed by Trump, it found fewer than 475 potential cases—15 hundredths of 1% of Biden's winning margin in those states.
However, the alternative seems far more plausible—that Trump's enemies are the ones hell-bent on duping the American public into accepting vote fraud as the "new normal."
Media Obsession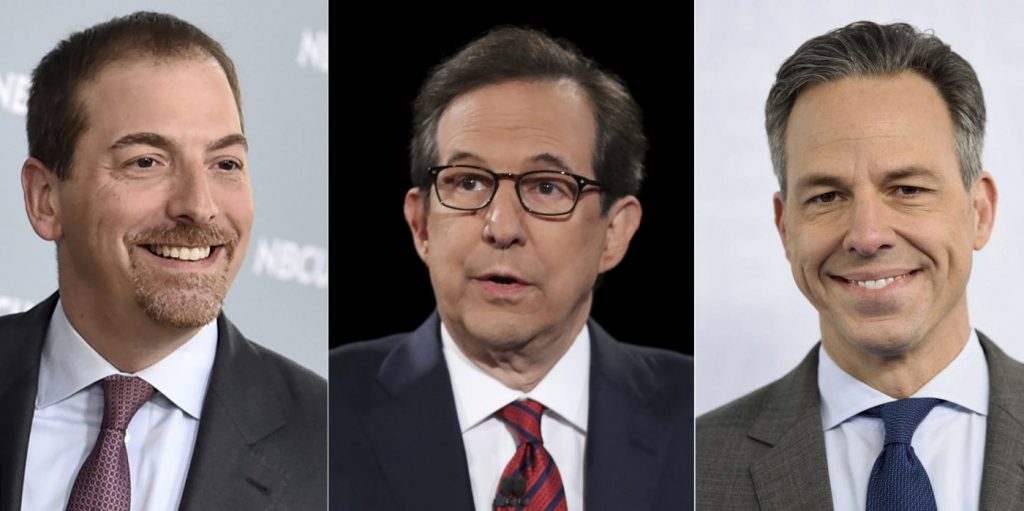 Evidence has long shown that the most irregular election in recent history—if not all of US history—was tarnished by several factors that would, under any other circumstances, be considered scandalous.
Some on the Left have even acknowledged that it was extra-legally manipulated by a conspiratorial cabal of powerful special interests.
But Trump-deranged media—whether due to their own inherent biases or the external pressure from major donors like the Biden administration and Chinese Communist Party—have largely made a crusade of trying to reach 100% gaslighting—a rate that, like the US vaccination rate, seems impossible to fully attain after having expended all of their credibility.
The more the Fifth Estate tries to force the issue, the more skepticism it raises about the its own role in swaying election—as well as the blame it is due for US decline under the current authoritarian regime.
And yet, lapdog journalists continue to demand answers to the 2020 election question, desperately seeking creative ways to conduct their "gotcha" attempts.
Primary 'Litmus Test'
Republicans, too, are starting to lean into the polarizing question for their own purposes.
With a red wave likely in the 2022 midterm election, GOP voters are turning their focus in the upcoming primary battles not just to securing Congressional majorities but to ensuring that they elect honest leaders who are loyal to party values.
In Minnesota this week, five GOP candidates for governor came up with 1,400 other words when asked by conservative radio host Hugh Hewitt for an answer.
On Friday, Josh Mandel, a GOP candidate for Senate in Ohio, called for more investigations into the vote in battleground states. "I think Trump won," he said in an interview on Hewitt's radio show.
"It is an important question and needs to be framed, I think, as I did. I expect it will be often asked and answered (or not) of many candidates in the year ahead," Hewitt tweeted after the Minnesota debate.
A Rigged System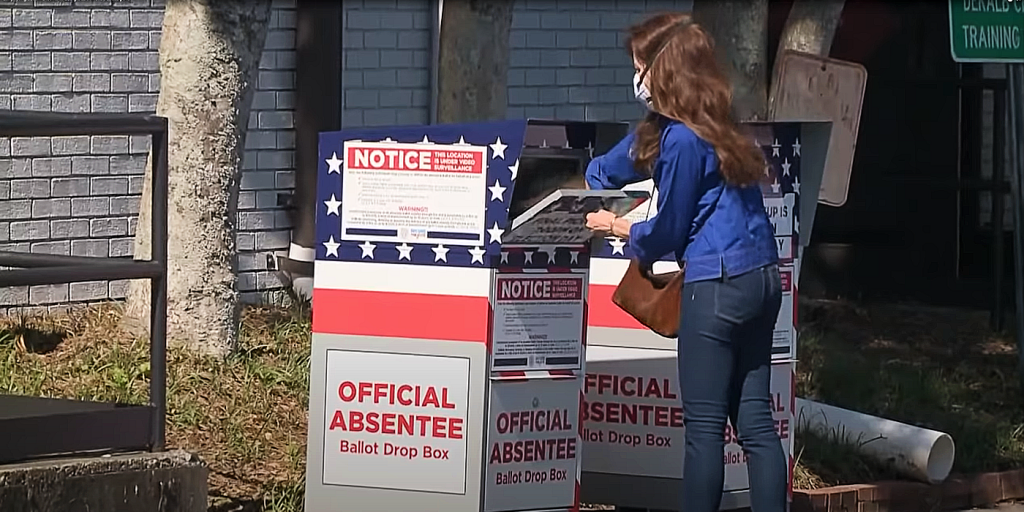 As Republicans found in the aftermath of the election, no recourse was available to address the blatant fraud, much of which was conducted in plain sight by blue-state governors who violated their own voting rules under the pretense of the coronavirus to push greater mail-in voting.
Biden was pronounced the winner with more than 81 million votes to Trump's 74 million, according to the tally of the Federal Election Commission.
The tightest margin was in Arizona, where Biden won by 10,457 votes. More important, he won 306 votes in the Electoral College, more than the 270 required to become president. Trump got 232.
Afterward, courts refused to hear the cases, and lawyers who dared to pursue it were slapped with their own sanctions and lawfare attacks in the form of defamation suits.
Deep-state saboteurs in Trump's own administration—including Attorney General William Barr—further prevented any meaningful investigation and undermined the deep-seated concerns about the travesty.
Both before and after the election, new outlets refused to cover any skepticism or criticism, often maintaining that it was Russian disinformation using the playbook provided by corrupt Rep. Adam Schiff, D-Calif., and others.
Media even refused to give honest coverage to an independent forensic audit of votes in Arizona's largest county.
While the analysis determined that many of the votes could not be accounted for due to Maricopa County's questionable practices, the left distorted its conclusions to insist that it validated Biden's alleged win.
Big Little Lies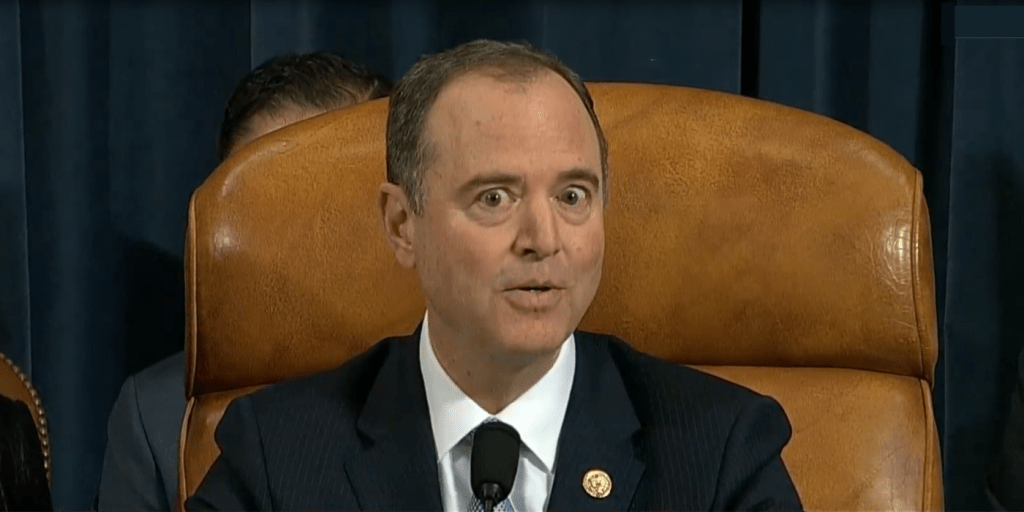 The refusal by the Left to act in good faith to investigate the disputes comes as it tries, instead, to codify the dubious practices that cast the election in doubt to begin with.
Democrats now see failure written on the walls and have resurrected their ludicrous HR1 voting overhaul, while trying to pass it by eliminating the Senate filibuster.
"There's the problem," Rep. Jamie Raskin, a Maryland Democrat, complained at a hearing of the House Oversight Committee.
"Donald Trump refused to accept the results, and unfortunately we have one of the world's great political parties which has followed him off of the ledge of this electoral lunacy, and it's dangerous for democracy."
Raskin, one of the lead impeachment managers in Democrats' second impeachment attempt to block Trump from running again, has been vocal about accusing Republicans of pushing a "Big Lie" while his own party has instead proliferated countless little lies of their own.
Schiff, for instance, was recently caught doctoring text messages from Trump's allies while trying to gin up scandal on the partisan Jan. 6 Commission.
Taking the Bait?
While many Republicans are happy to rebuff the false narrative of Biden's victory overtly, some still cling to the old vestiges of political diplomacy.
Senate Majority Leader Mitch McConnell is among them, as well as longtime NeverTrumpers like Nebraska Sen. Ben Sasse, for instance.
So is Utah Sen. Mitt Romney, who was the only Republican in all of Congress to have voted in favor of Democrats' first impeachment attempt. His niece, Republican National Committee chairwoman Ronna McDaniel uttered the words last month.
Some are the manifestations of personal vendettas with Trump, who never shied away from criticizing his own party for its faults.
Others, however, appear more tactical than genuine—a way to put past the year-old news and focus on the failures that Democrats have effected with their stolen power, even as they refuse to take ownership of their policies and carp on the previous administration to deflect from them.
"Painfully, Joe Biden won the election, and it's very painful to watch," McDaniel told Washington reporters at a breakfast hosted by the Christian Science Monitor.
"He's the president," she continued. "We know that."
A Post-Trump Path?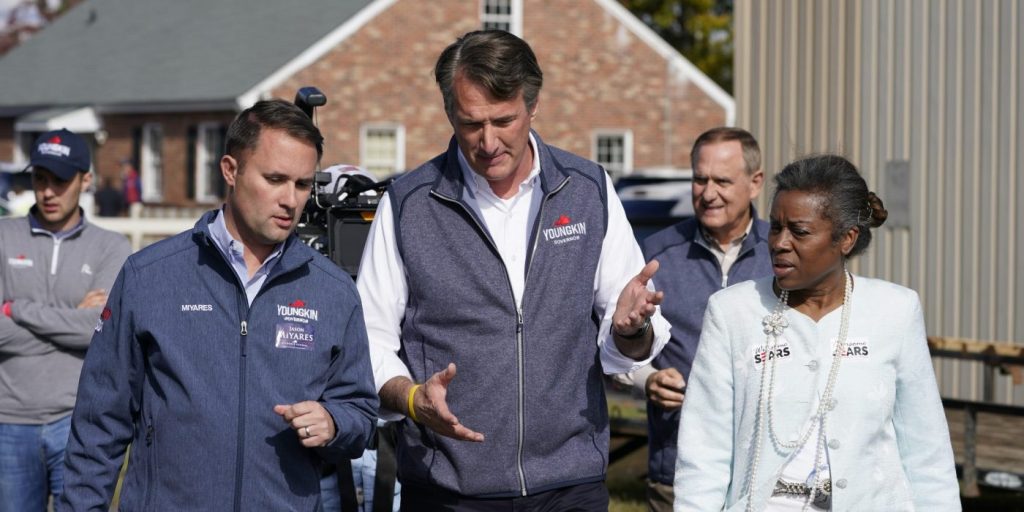 Centrist Republicans, such as Virginia's Gov.-elect Glenn Youngkin, see the party's future as veering away from Trump due to his political toxicity and finding ways, instead, to take a big-tent approach to poaching disaffected Democrat voters.
That often means taking the bait when leftists try to lay rhetorical traps so that attempts to turn Trump into the defining issue are defused.
"I mean, the reality is, and I have said this before, Joe Biden was legitimately elected our president," Youngkin said in an interview.
That echoes McConnell's earlier acceptance, which grants that the winner of the election is the person selected by the Electoral College, and that Biden's victory there legitimized his presidency regardless of the circumstances that led to it.
But in February, though Youngkin stopped short of saying Biden "stole" the election, he was equally hesitant to declare Biden had been "legitimately elected."
Politics vs. Reality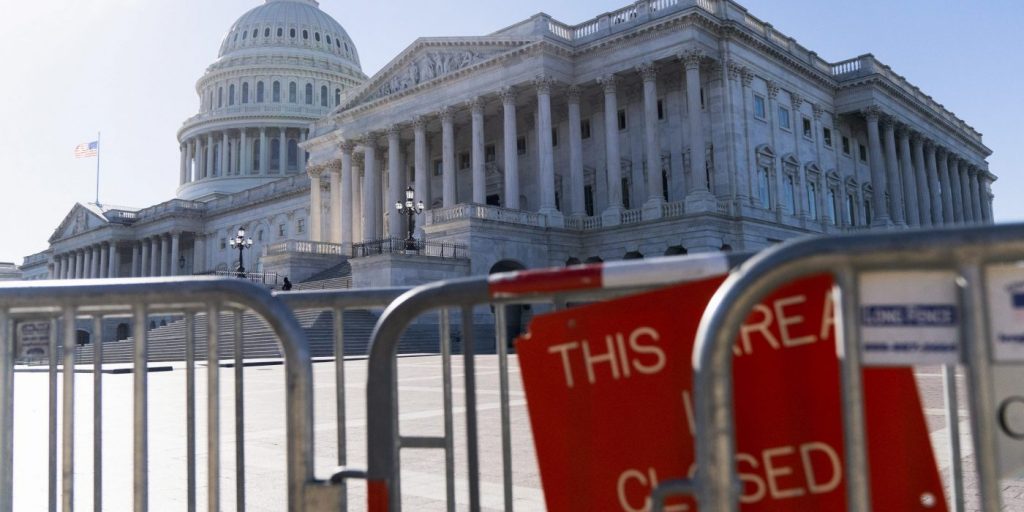 Other candidates have moved in the other direction. In Ohio, where Republicans are vying for the nomination for an open Senate seat, candidate Bernie Moreno began airing an ad this week where he is quoted as saying, "President Trump says the election was stolen, and he's right."
Yet, just days after the election last year, Moreno urged conservatives on Twitter to "accept the results of the 140+ million votes cast," and tweeted a congratulatory note to Biden for a "hard fought victory."
On Wednesday, the dilemma that Republicans face on how to move forward politically while dealing with the realities of the stolen election played out in full view from the debate stage in suburban Minneapolis.
One-by-one, five Minnesota Republicans running for governor talked around Hewitt's question: "Did President Biden win a constitutional majority in the Electoral College."
State Sen. Michelle Benson spilled 240 words recruiting Republican poll-watchers and blasting Minnesota's Democratic secretary of state before Hewitt bluntly asked again: "Did President Biden win?"
Her answer: "He was certified by Congress as having won the Electoral College."
Adapted from reporting by the Associated Press