A few weeks ago, I reflected in a column about the reform platform that a theoretical MAGA or Patriot Party should embrace.
This week, a Gallup poll suggested that 62% of US adults now agree the "parties do such a poor job representing the American people that a third party is needed."
As support for a third party reaches an all-time high, a few recent news items got me thinking about who should be courted in this growing breakaway movement—and who shouldn't.
The Left is fast becoming the new Nazi party, and the Center is now a stronghold for the corrupt Establishment, wherein every undesirable castoff of Trump's Republican Party may seek refuge.
Meanwhile, the new conservative movement has a bright future ahead—but first, it must re-evaluate its entry requirements.
That entails making the ideological litmus test not about cultural identifiers but a shared set of inherently American, pro-democratic values—alongside the courage and conviction to uphold them against the onslaught of moneyed, globalist special-interests attempting to short-sell the country for their own gain.
To begin with, it's high time we hold the GOP's biggest hypocrites to account.
The Lincoln Grift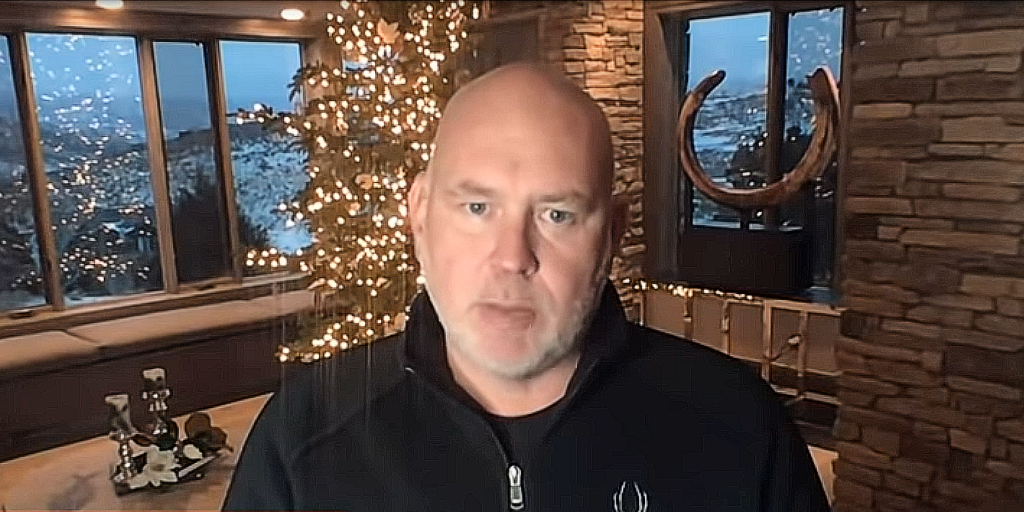 I was fairly apathetic about the Lincoln Project, both during the campaign season and when new developments exposed the project's less-than-savory motives.
I paid little attention to its top figures in their heyday on John McCain's "Straight Talk Express," during the Arizona senator's failed 2008 presidential run.
Thus, the anti-Trump alliance always struck me as something of a vendetta-driven publicity stunt more than a real threat.
Even after the recent scandal involving co-founder John Weaver, I had little investment in the central characters, who may well have been Democrat operatives for all I cared.
And young interns working for such people should know by now that there's a certain assumption of risk baked into the exploitative culture of leftist power institutions, just as there was in Hollywood during the era of Harvey Weinstein's casting-couch calls.
But what finally set off my outrage sensors was the second wave of victimhood demonstrated by the likes of co-founder Steve Schmidt, who posted his own pitiful story on Friday while announcing his resignation.
Warning: Some may find the story disturbing or graphic.
My truth https://t.co/LrJ106Ly2L

— Steve Schmidt (@SteveSchmidtSES) February 13, 2021
Schmidt (who formally became a Democrat in December, after buying a $1.4 million home in Kamas, Utah) faced the daunting prospect of resigning in disgrace for having been complicit in Weaver's predation.
Instead, he decided to disclose his own "truth" about being victimized at the tender age of 13 by a summer-camp medic who brushed his private parts while applying calamine lotion.
The timing of it aside, the story alone seemed a bit like snowflake-ism on steroids.
As a former teacher, I am too well aware of how students have exploited the new victim culture in order to bully and defame, thereby subverting the order of authority to empower their own bad behavior.
Without knowing the other side, having only heard from the boy who grew up to be a shameless opportunist in his own right, I could not help but feel a tinge of empathy for "Gay Ray," the hapless camp medic, who may have been a serial abuser or just a guy trying to do his job.
Like so many "canceled" victims, he never got his day in court but was, instead, quietly dismissed into oblivion.
Trauma to Triumph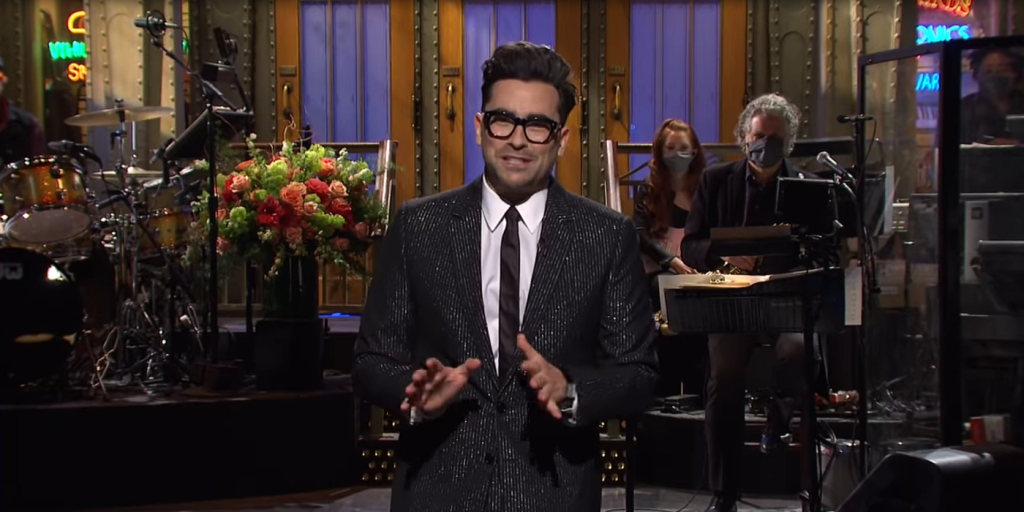 Either way, Schmidt's suggestion that this trauma was a defining moment for his emotionally-scarred psyche seems disingenuous.
Shunned by both the Right and Left for his political offenses, one can imagine him racking his brain in search of a sob story about his personal demons to justify his actions and deflect from his culpability.
It called to mind the disgraced Kevin Spacey, who used his own #MeToo downfall as the opportunity to come out of the closet, offending many within the LGBT community who otherwise would have celebrated his announcement.
But Schmidt's story also stood in contrast with that of Emmy-winning actor Dan Levy—the son of Canadian comic icon Eugene Levy and co-star, with his dad, of Netflix's "Schitt's Creek."
Unlike Schmidt, Levy was able to translate a traumatic camp experience into a tale of triumph, as his mother recently revealed prior to his turn hosting "Saturday Night Live."
This goes out to the bully punks at Camp WTF who made life miserable for a certain cabin-mate back in the the summer of '96 – just because he was different. Well, after all these years I have just 7 words to say to you: "Live from New York, it's Saturday Night!" @danjlevy ❤️

— deb d (@tingtime) February 6, 2021
To be certain, Levy, who is gay, has made his support of leftist politics clear, but not in an offensive or affronting way.
He sheepishly and apologetically encouraged people to vote during his Emmy acceptance speech last September, but he stopped short of delving into his specific endorsements.
"Our show at its core is about the transformational effects of love and acceptance—and that is something we need more of now than we've ever needed before," Levy said.
"I just want to say for any of you who have not registered, please do so," he continued. "And then go out and vote, because that is the only way that we are going to have love and acceptance out there. Please do that. I am so sorry for making this political, but I had to!"
A Culture of Acceptance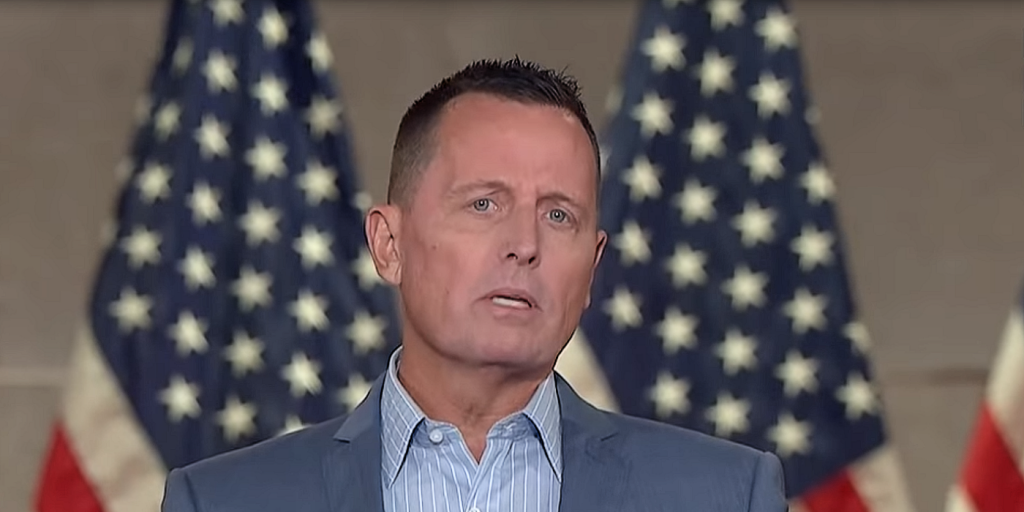 I had the opportunity during the election season to discuss politics with a close friend who is gay, and I made the case that there is room in the conservative movement for reasonable-minded members of the LGBT community.
Indeed, there are many exemplary figures already in it.
For example, Ric Grenell, the first openly gay member of a presidential Cabinet in US history, has become a forceful presence on the TV news circuit and one of the leading advocates for the Trump administration's foreign policy.
He is currently considering the possibility of a run for governor in California.
Paypal co-founder Peter Thiel had the double-whammy of being both gay and conservative while navigating the treacherous waters of Silicon Valley.
After the now-defunct gossip site Gawker outed him for the former sin as retribution for the latter, Thiel struck back. He helped to bankroll a defamation suit against the site for publishing a sex tape of Terry "Hulk Hogan" Bollea, which ultimately forced Gawker into bankruptcy.
Encouragingly, he recently joined the growing rank of conservatives who have fled hostile environments to sunny Florida. There, Thiel could be a key investor and adviser in former president Donald Trump's nascent plans to lay the foundation of a new conservative media empire.
Additionally, several top thought-leaders in the conservative movement are gay:
Townhall's Guy Benson, also a radio host and Fox News correspondent
Glenn Greenwald, a fiercely libertarian critic of government surveillance and overreach (although technically a leftist)
Post Millennial editor Andy Ngo, a leading voice in the fight against Antifa
Alt-right provocateur Milo Yiannopoulos, a frequent lightning rod due to his savage dismissal of leftist intolerance
Conservatives also must continue to build on the inroads laid by Trump—with due credit to RNC chair Ronna McDaniel and others for supporting it—by further courting and embracing voters of color who reject the toxic culture of political correctness and racial identity politics.
Some of the most promising candidates in the years ahead may be those like Blexit leader Candace Owens and North Carolina Lt. Gov. Mark Robinson, who can use their status as gifted, charismatic orators to help spread the gospel of MAGA in minority communities.
With the full force of the conservative movement behind them, they could be unstoppable—and perhaps the only hope of counter-punching back against Democrats' Biden-era power-grabs.
This embrace of a more multicultural Right is likely to be a bitter pill for some to swallow, given the success that media has seen in defining the party of Lincoln, Reagan and Teddy Roosevelt as the last bastion of white supremacists, fundamentalists and QAnon adherents.
But stranger bedfellows have been made in the interest of defeating a common foe.