(Ben Sellers, Headline USA) As if there weren't enough reminders that the world is in the throes of a full-fledged 1970s regression, a growing movement of Canadian truckers (a niche culture I'd never even considered until now) this week allowed the great C.W. McCall to earworm his way back into our collective consciousness.
Yet, the Freedom Convoy may also be the last, best hope for resisting Big Pharma's authoritarian, global takeover and preventing George Orwell's dystopian 1984 from becoming prophetic.
The vile and vicious rhetoric of Canadian Prime Minister Justin Trudeau—who seems to be Barack Obama's biggest fanboy, skin pigmentation and all—helped thrust the convoy into the international spotlight during its historic trek to the capital city of Ottawa.
NEW – Trudeau says the "small fringe" trucker convoy on the way to Ottawa does "not represent the views of Canadians."pic.twitter.com/IBOM3ju0yR

— Disclose.tv (@disclosetv) January 26, 2022
...article continued below
After calling the world-record-breaking grassroots movement "unacceptable" and "fringe," Trudeau hightailed it out of town faster than you can say "Dudley Do-Right," claiming as his cover story that a COVID exposure was forcing him to quarantine for five days.
But as one of the Freedom Convoy's spokesmen told Fox News host Tucker Carlson on Thursday, the implications of this protest stretch well beyond the Big Maple and into the United States.
Benjamin Dichter revealed that what the group was most concerned with was the imposition of vaccine passports requiring the largely unvaccinated trucker industry to register with the Canuck government, which happens to be tracking their every move.
Freedom Convoy spokesman Benjamin Dichter joins Tucker Carlson to discuss the huge trucker protest as it makes its way to Ottawa. pic.twitter.com/spwmLIpGmD

— The Post Millennial (@TPostMillennial) January 28, 2022
...article continued below
"Yesterday, it was my first time ever crossing the border in my truck with my digital passport, and I held my phone up to the border agent to give him the QR code," Dichter told Carlson. "… He said, 'It's OK, I don't need it. … Your phone already popped up on my screen and is correlated with your passport."
Dichter further noted that the American government, at the insistence of the Trudeau administration, had adopted similar measures on its own side of the border.
"They know everybody who's coming up to the border before they're there, and they're tracking them," he said. "Now, maybe it's outlandish, but what's to prevent the government from introducing that across Canada and not limiting it to just borders—and you guys are getting it as well, and you can thank us for it."
The motives for these measures remain murky, of course.
"We don't know why—we don't know the terms of the deal. Are they going to be trading intelligence back and forth? Of course—we have no idea," Dichter said. "But this is where we're going if this does not stop. That's why this is the line."
CLANDESTINE IN PLAIN SIGHT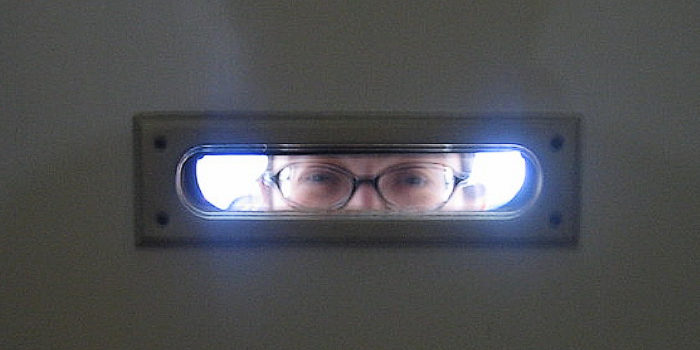 Conventional wisdom dictates that where there's smoke there's fire.
The old adage seems more true than ever with the current Biden administration, which has made cover-ups and a lack of transparency their reflexive responses, even when they weren't necessary.
Another bombshell that emerged this week put a fine point on that: The leak of an August 2021 video confirmed wee-hours flights in which immigration officials have secretly been shipping adult, male immigrants to parts unknown in the country's interior.
The 51-minute video from the bodycam of police Sgt. Michael Hamborsky at a Westchester, NY, airport came into the spotlight after a Freedom of Information Act request by GOP gubernatorial candidate Rob Astorino, the New York Post reported.
? ??Gov't contractor talking about the secret midnight flights from southern border into Westchester (NY) Airport:

"If it gets out… the government is betraying the American people."

Stop lying to us.
Secure the border.
Uphold rule of law.https://t.co/Gd7UmTz7Ct pic.twitter.com/vAyGO1GvkQ

— Rob Astorino (@RobAstorino) January 27, 2022
The federal contractors involved in the operation seemed to know that there was something politically sensitive about it, even though White House Press Secretary Jen Psaki subsequently maintained that it was an open secret hiding in plain sight.
Nothing to see here, and what difference at this point does it make?
It's the same sort of nebulous double-dealing that helped blue-state officials rig the 2020 election under the presumption that if they did so overtly—after having unilaterally given themselves permission—that made it inherently legal and legitimate.
But as the Pennsylvania Commonwealth Court finally acknowledged this week (only 15 months too late) those efforts weren't legal at all.
"Here is the key question: If widespread mail-in balloting is unconstitutional in Pennsylvania now, how could mail-in balloting have been constitutional in the RIGGED 2020 Presidential Election then?" wrote duly elected President Donald Trump in responding to the new court ruling. "We all know the answer—it wasn't!"
SAFETY FROM OURSELVES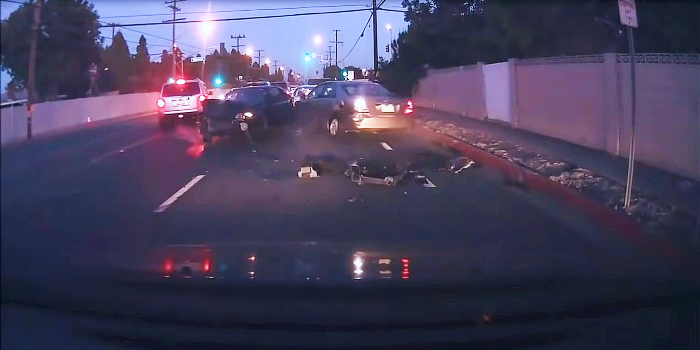 More puzzle pieces began to fit together with yet a third major news item from the week: a revelation from Transportation Secretary Pete Buttigieg that the $1.2 trillion "bipartisan" infrastructure bill—President Joe Biden's only legislative accomplishment to date—may not be getting spent in ways that the American public will embrace after all.
Already known was that the bill included riders forcing automakers to install new privacy-invading 'safety' technology in every car—such as dashcams automatically triggered by erratic driving—ostensibly to help in drunken-driving investigations.
Some have since pointed out what appears to be a provision that effectively would give the government a "kill switch" to deactivate cars at its pleasure.
A piece of legislation that was quietly included in the infrastructure bill signed by Biden would give the U.S. government access to a 'kill switch' linked to law enforcement in all new vehicles from 2026.https://t.co/P7nzXcL5kn

— Paul Joseph Watson (@PrisonPlanet) January 17, 2022
How this found its way past the Senate parliamentarian and into an appropriations bill passed through the budget reconciliation process remains a mystery.
Now, Buttigieg says, he will use his executive discretion to add more extra-legal provisions to the package, including a mandate for automatic emergency braking and a dramatic increase in the number of speeding cameras.
The pretense this time is road safety, just as lawmakers used safety from terrorism to greenlight the notorious post-9/11 PATRIOT Act, paving the way for domestic surveillance through the Foreign Intelligence Surveillance Court.
In an interview with the Associated Press, Buttigieg carped on an apparent rise in traffic fatalities since 2019 to justify the invasive new measures.
"Somehow it has become, over the years and decades, as normal—sort of the cost of doing business," he said. "Even through a pandemic that led to considerably less driving, we continue to see more danger on our roads."
The outlandish promise that transportation flacks made to completely eradicate traffic-related deaths once the new policies take effect instead offered a strong hint of how great the imposition will be that they are now trying to oversell the public on.
"This is achievable," claimed Jennifer Homendy, chair of the National Transportation Safety Board. "We may not get to zero crashes, but we could get to zero fatalities and we could drive down serious injuries considerably."
THE DEEP (INTER)STATE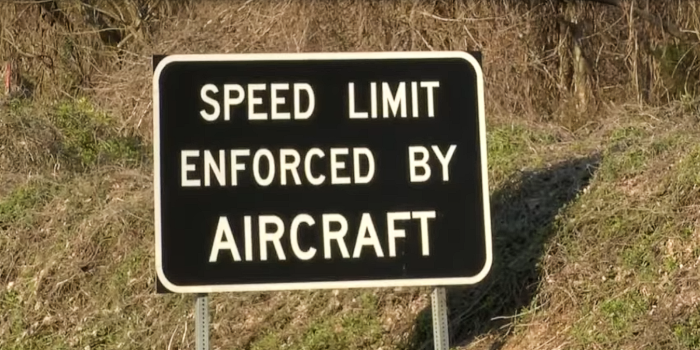 I remember laughing when signs first began appearing on the interstate in my native Virginia that threatened "Speed Limit Enforced by Aircraft."
The vague warning did nothing to clarify the means or consequences, leading one to believe that beyond 75 mph a fighter jet was about to descend and unleash hellfire on scofflaw motorists.
To my knowledge, the operations never really left the ground, either because they were too costly or too controversial to implement practically. Thus, the signs alone were the principal deterrent.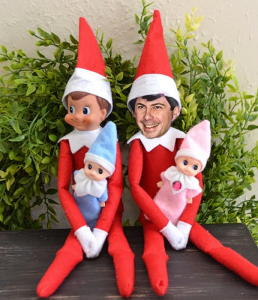 But like the perennial Elf on the Shelf—a yuletide Trojan horse that some argue is conditioning children to embrace the surveillance state—perhaps the long game for the deep state's highway monitoring program was simpy to encourage drivers to let down their guards.
If the aircraft aren't up there doling out traffic citations, they must be doing something else.
That the new architect of this plan is ex-South Bend mayor turned vice-president-in-waiting Buttigieg seems no coincidence.
By his own admission, Buttigieg struggled even keeping up with the potholes during his stint as a municipal manager.
The pothole is the natural enemy and prey of every mayor. Spent some time with our crew this morning to highlight their good work. pic.twitter.com/s9H0HEhnVH

— Pete Buttigieg (@PeteButtigieg) January 25, 2017
Lacking any expertise in the field of transportation—apart from his professed affinity for trains—Buttigieg was presumed to be a political appointee, either being groomed for higher office or simply getting repaid for the decision to drop his presidential run and endorse the flailing Biden candidacy.
But far-left outlets have floated the idea of a darker conspiracy, suggesting that the ex-Navy intelligence officer's unlikely path into politics comes from being a CIA plant.
If so, Big Brother may already have weaseled his way into our lives, not with a bang but with a whimper, and convinced us to fund the permanent curtailment of our privacy rights under the guise of building roads and bridges and bicycle lanes.