(Ken Silva, Headline USA) Townhall published Tuesday the first of a four-part investigation into an LGBTQ pedophile ring that allegedly operated in the Atlanta area, detailing gruesome details of a gay couple accused of raping their adopted sons.
The Townhall expose stems from last July's arrest of a gay couple accused of using their two adopted children to record child pornography. Noting that there has been a virtual media blackout of the case since the arrests, Townhall said its investigation found that details of the incident are "far, far worse than what was first reported."
"Not only did the married men allegedly rape the two boys who were adopted through a Christian special-needs adoption agency, they were pimping out their children to nearby pedophiles in Atlanta-area suburbs, Townhall's follow-up investigation discovered," the news site reported.
The adoptive fathers, 33-year-old government worker William Dale Zulock Jr. and 35-year-old banker Zachary "Zack" Jacoby Zulock—who was previously accused of raping a child—from Oxford, Georgia, have been indicted by a grand jury on charges of incest, aggravated sodomy, aggravated child molestation, felony sexual exploitation of children, and felony prostitution of a minor, Townhall reported.
William and Zachary are reportedly each facing over nine life sentences. They've pleaded not guilty.
Townhall suggested that its four-part series will reveal that the Zulocks were members of a much wider network of pedophiles.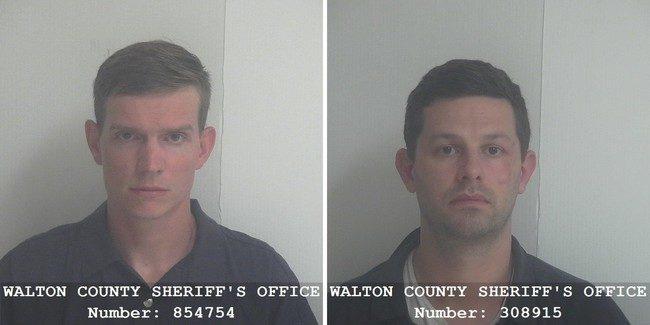 Citing an unnamed family member of the couple, Townhall reported that the Zulocks owned a mansion with surveillance cameras installed in "every square foot" of the property—a similar setup seen used by pedophile blackmail operations such as the Jeffrey Epstein and Craig Spence cases.
"There was also a 'secret,' windowless room the size of a closet without any doors hidden behind a moveable bookcase in the home office that the cops left open, which felt like something out of 'a horror movie,' the relative said. Another 'creepy' interior room devoid of windows was purportedly used as a 'home theater,'" Townhall reported.
Part two, set to be released Thursday, will chronicle some of the co-conspirators in the scheme and consider whether the Racketeer Influenced and Corrupt Organizations Act—a law used against organized crime networks—can be applied to this case.
Ken Silva is a staff writer at Headline USA. Follow him at twitter.com/jd_cashless.