According to left-wing media, the Biden administration has a serious crisis on its hands.
That, of course, would be the lies spread by right-wing critics to hype the ongoing situation at the US–Mexico border and, in particular, the foot-dragging response from top officials.
"I will just reiterate that the vice president is not doing the border," said Symone Sanders, spokesperson for Vice President Kamala Harris, after Biden unsuccessfully attempted to appoint Harris as border czar.
Sanders was one of many who shrugged off the "confusion" over whether Harris would take charge of the immigration "challenge," as White House officials labeled it.
...article continued below
Harris, herself, cackled at a question about it while surveying the aftermath of spring break in Florida on a separate humanitarian mission.
"Not today," she said when asked about any plans to visit the border. "But I have before, and I'm sure I will again."
Others claimed Harris's role was always intended to be more "diplomatic" in nature.
...article continued below
"In 2014, former President Barack Obama had similarly assigned Biden, his then-vice president, to be in charge of diplomatic efforts in Guatemala, Honduras, and El Salvador, three Northern Triangle countries," wrote the leftist American Independent.
That echoed talking points issued by Biden during a recent press conference.
But in the meantime, the White House had yet to put forward any alternatives for actually addressing the border-security issue.
Naturally, the leftist propaganda machine was quick to spin it into a story about anything but the immigration crisis.
"Sanders has said Harris does not have any trips to the border planned in the near future," American Independent wrote. "Meanwhile, experts have acknowledged that Republicans will likely use this particular line of attack against Harris regardless."
COVID: A Case Study In Leadership
Those "experts" may well be Republicans from the Trump administration, who got a firsthand understanding of crisis politics and media bias during the early days of the coronavirus pandemic.
Then-President Donald Trump, still reeling from an outrageous removal attempt following his impeachment over a phone call to Ukraine, was roundly hectored for allowing the virus to spread for a whole month before declaring an emergency.
But that narrative may have been entirely false.
Like Biden's denial of the border "crisis," Trump publicly downplayed the COVID threat in an effort to prevent panic while his expert task-force quickly mobilized to devise a strategy for handling the unprecedented and ever-evolving challenges that the virus presented.
Leading the way from early February 2020 onward was then-Vice President Mike Pence, who dutifully accepted the task with quiet resolve and characteristic dignity.
While Trump navigated the minefield of baseless attacks for the ongoing spread—much of which began in blue states due to the failed policies of governors like New York's Andrew Cuomo—Pence's work took place mainly behind the scenes.
And yet both men, unlike the so-called leaders in the Biden–Harris administration, took ownership of the situation in their own way and were determined to keep the public apprised of any developments.
Even while receiving bad or conflicting advice from bureaucratic virologists like Anthony Fauci and Deborah Birx, the Trump administration remained undeterred in putting America first and politics second.
The result of those cooperative efforts was the unheard-of success with Operation Warp Speed, a public–private venture with pharmaceutical companies like Pfizer and Moderna that enabled highly effective vaccines to hit the market a mere eight months after the March emergency declaration.
While painted in the media as an unmitigated disaster, Trump's virus response—and his reliance on his more even-keeled, task-oriented right-hand-man, Pence, to oversee it—appear, in retrospect, to be a textbook example of effective crisis-management.
The Border Crisis Continues…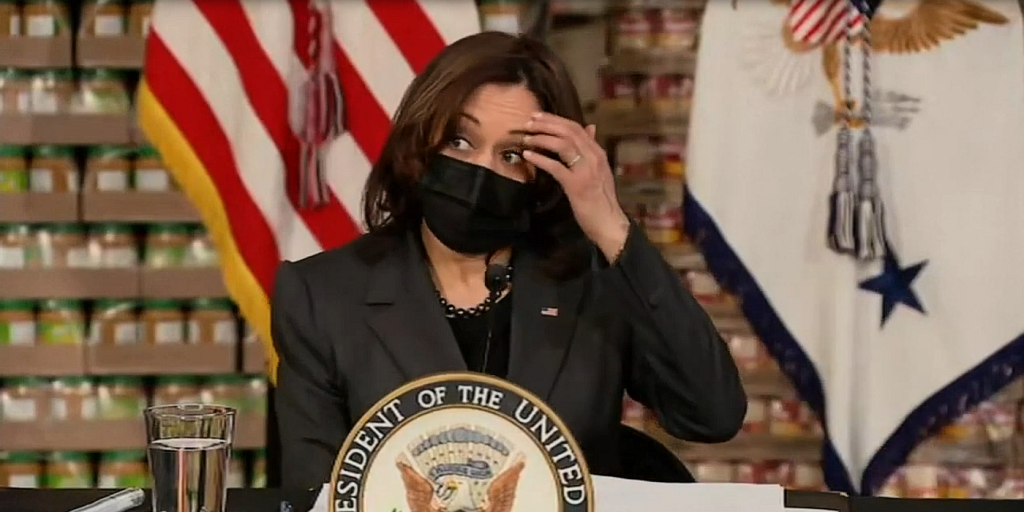 With more than a million immigrants projected to cross this year, Harris—as the Biden administration's designated point person—has now become the focus of criticism over border inaction.
House Minority Leader Kevin McCarthy, R-Calif., hammered her following the revelation that at least two Yemeni nationals on the terrorist watch-list had been separately apprehended in recent weeks.
"I don't know if she's ever been briefing on this, but I think it'd be important that all leaders, because this isn't about Republican or Democrat, this is about the security of our nation," McCarthy said on Fox News. "And everybody should be making sure our nation is secure."
Likewise, detention centers for unaccompanied minors were fast becoming breeding grounds for another coronavirus outbreak, as well as staging grounds for violence and sexual assaults.
Republican Texas Gov. Greg Abbott sent Harris a letter Friday demanding the government shut down one such overcrowded facility in San Antonio due to the alarming reports emerging from it.
"The State of Texas previously warned about overcrowded conditions at these facilities, and now those conditions have led to allegations of child abuse and neglect," said the letter.
"Our repeated warnings and questions have gone ignored by President Biden, yourself, and Department of Homeland Security Secretary Mayorkas," Abbott continued. "In your role as Border Czar, you have a duty to these children and the American people to act immediately. I implore you to act immediately to protect these children, secure the border, and end this crisis."
The blasé reaction from the Biden administration has also led to rampant speculation about the underlying motives for their inaction.
Putting Harris—an outspoken open-borders advocate—in charge of overseeing the crisis presented several possible alternative interpretations, none of which involved actually addressing the crisis.
Harris's new "diplomatic" mission is simply a hollow and disingenuous PR gesture to promote the narrative that something is being done, which will allow the mainstream media to justify ignoring it.
Harris's appointment is intended to keep the vice president's ambitions at bay while waiting in the wings for Biden's cognitive decline inevitably to render him unfit for office.
A power-struggle in the White House—perhaps involving longtime Biden confidantes like Susan Rice—may be hoping to neutralize Harris's political clout by making her the fall-gal in this unsolvable quagmire.
Harris is, indeed, working behind the scenes, but her true mission runs counter to the publicly stated objectives of fixing the humanitarian and national security crisis.
Whatever the circumstances may be, most have concluded that the crisis itself is being orchestrated intentionally—as a means to flood the country with new Democrat voters who will help push America farther toward socialism within the next decade or two.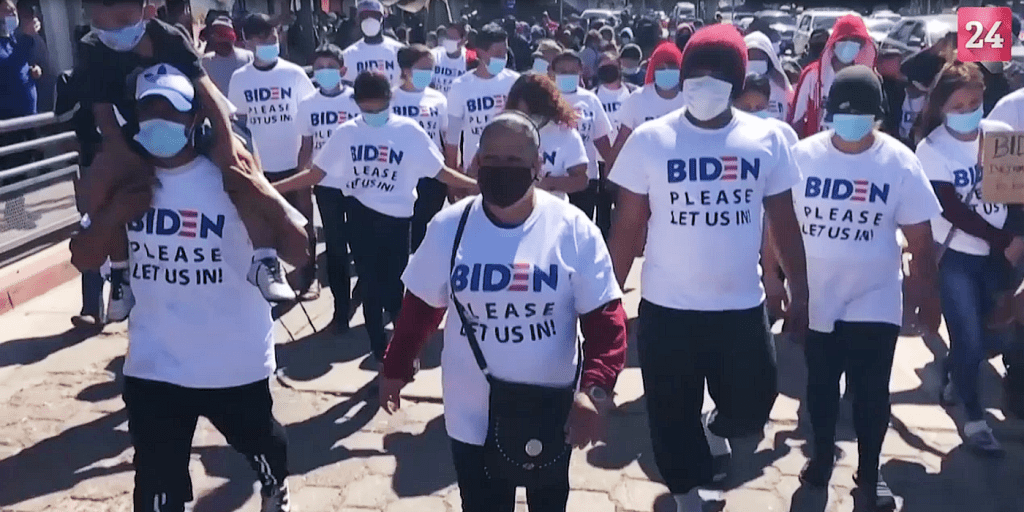 "Under the twisted logic and hypocrisy that is becoming the hallmark of the Biden administration, naturally the best person to solve the immigration crisis is a leader who enabled illegal immigration at the highest levels of the most broken border state on record: California," wrote GOP strategist and radio host Jennifer Kerns.
"For starters, Harris doesn't even believe that breaking the law by entering the country unlawfully is a crime," Kerns continued. "In 2015, Harris told KCBS television in Los Angeles, 'An undocumented immigrant is not a criminal.'"
By moving the so-called asylum-seekers into red states like Texas and Arizona, it could be another avenue through which leftists are able to achieve permanent majorities in Congress and presidential elections without otherwise having to commit constitutional abuses that the courts could easily overturn.
It also moves the dial toward the abolishing of an "American" cultural identity in favor of a multinational hodgepodge of vulnerable and oppressed quasi-citizens. That will help the Chinese and other anti-American influences that backed the Biden administration attain their objective of a world free from pro-democratic nation-building imperialism.
As often was the case with the Obama administration, the line between sheer managerial incompetence and sinister globalist plotting seems to be finely drawn in the sands of the Sonoran and Chihuahuan deserts.
But American's can count on the border crisis to be just as bad—if not worse—in the same eight-month time span it took the Trump–Pence administration to conquer the coronavirus.
"All of these challenges place Harris a long way from fulfilling her campaign promises and succeeding on her first task of wrangling the border crisis as vice president—the ultimate proof that governing America is a lot harder than slinging progressive policies in liberal California," Kerns concluded.