(Ben Sellers, Headline USA) Working for a political news site, certain stories can begin to feel like a broken record.
Since 2018, for example, we have been warning of the menace posed by the Left's greatest supervillain, ex-Clinton campaign lawyer Marc Elias, about whom I wrote a four-part series in the aftermath of then-President Donald Trump's midterm election.
And since May 2020, we were warning about the not-so-secret conspiracy to commit mail-in vote fraud in that November's election.
Alas, where leftist media has its echo chamber, journalism on the Right all too often finds itself mired in a black hole.
Gradually, others have come around to seeing what we "Cassandras" in the conservative press have been sounding the alarm over—albeit with the pace of a slow-motion train wreck.
That said, there was very little at Saturday's virtual première of 2,000 Mules, the joint documentary project between Dinesh D'Souza and True the Vote, that likely came as a surprise to the maximum-capacity 80,000 viewers who streamed it.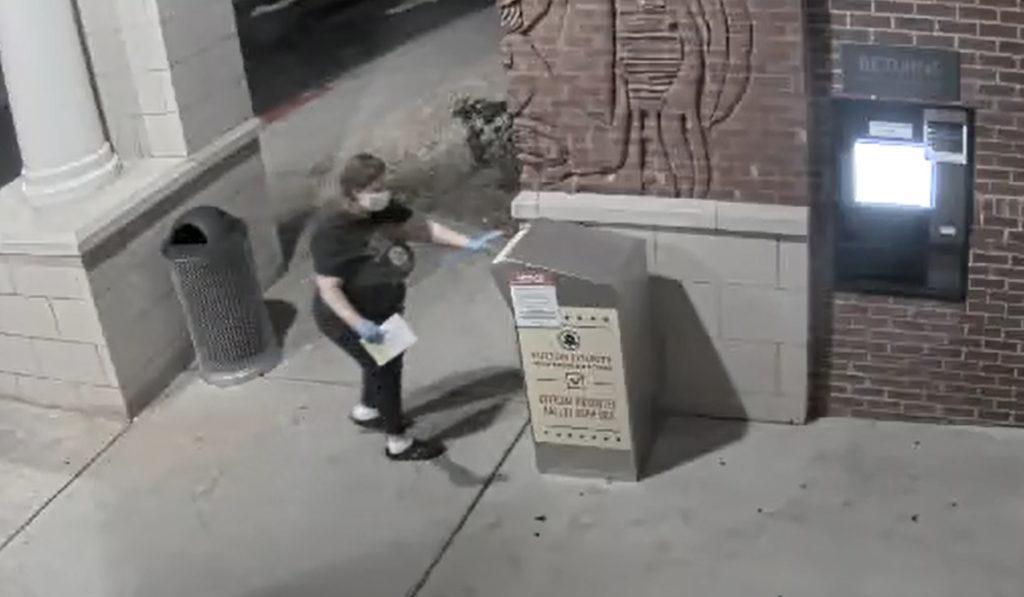 The film grossed $1 million on its opening weekend and made it into the box-office top 10—an encouraging sign that there is still strong interest in knowing the truth about the 2020 election.
However, those who have immersed themselves in coverage of the Left's Big Lie already know what happened, how it happened, and can point to ample evidence supporting the fact that it happened between the Nov. 3, 2020 election and Jan. 6, 2021, when Congress formally delivered the presidency to Democrat Joe Biden.
As D'Souza noted in a post-screening panel on Saturday, what 2,000 Mules does, which few (if any) other attempts to expose 2020 vote fraud have succeeded in doing, is to show concrete evidence—not of the plot, but of the crime itself.
Although facilitated by conspirators like Elias, Stacey Abrams and Mark Zuckerberg, the Left's powermongers wisely kept several layers of separation between themselves and the anonymous foot-soldiers who actually stuffed the ballot boxes.
Instead they operated, as D'Souza said, by "collaboration" in a choreographed heist that would put Rube Goldberg to shame—one in which each bad actor instinctively knew his or her role.
THE CURSE OF THE RED PILL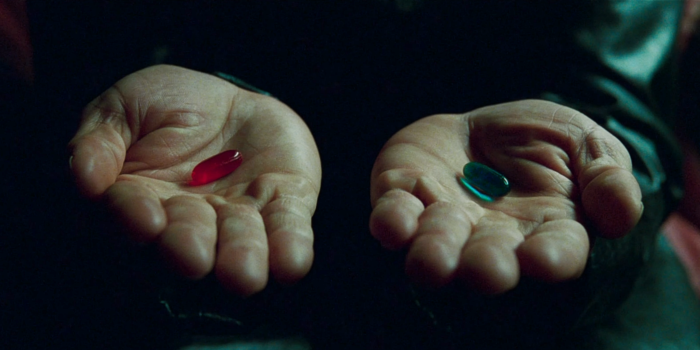 In a way, the confirmation of what happened in the 2020 election may feel like a curse to some, given the unlikelihood that the Left will ever confess to the crime of openly undermining democracy on such a grand scale.
Following Saturday's screening of 2,000 Mules, several audience questions touched on the same topic in their questions: What can we do?
Unfortunately, the panel of filmmakers had few real solutions beyond telling other people to buy their product.
The same frustrating sense of helplessness accompanied the official confirmation of Hunter Biden's abandoned laptop by the far-left New York Times as it, presumably, sought to get in front of the story before a grand-jury investigation put the paper to shame.
Even after admitting the veracity of the laptop, the erstwhile exposers of the Pentagon Papers, Watergate and other annals of the Fifth Estate stopped short of actually digging into its contents.
Meanwhile, for our newsroom, the sudden reversal by mainstream media prompted questions like, "Do we really have to cover all of these well-established facts like they are new again?"
After all, the damning evidence of the laptop revealed a litany of sins—including the Biden family's shocking conflicts of interest with foreign governments, but also alarming evidence that Hunter Biden maintained an inappropriate relationship with his teenage niece while dating her recently widowed mother.
Worse yet, there is strong indication that Joe Biden was aware of the disgusting affair and did nothing to intervene.
And the apple didn't fall far from the tree: Joe, himself, may have conducted himself in similar fashion with his daughter, Ashley.
More importantly— Ashley Biden is the SECOND person in the Biden family that has made incestuous sexual allegations. Do not forget about Hunter's lap top and the text messages about his niece.

These are accounts DIRECTLY FROM the Biden family. Not conspiracies. https://t.co/WTcXTLFPMo

— Candace Owens (@RealCandaceO) November 5, 2021
Revealed on Hunter's recovered hard drive is evidence of rampant drug use, child pornography, and references to illegal firearms—all of which then-candidate Joe Biden knowingly lied about to the American public by denying the scandal during the debates.
Then there were the 51 seditious deep-state operatives who brazenly—and likely with full knowledge of an FBI investigation involving the laptop—suggested that it was a Russian fake.
They have remained silent since the truth was confirmed. But the damage that their false testimony inflicted upon the public's already precarious faith in the intelligence community should ensure that they, at the very least, lose their lifetime security clearances.
A RECKONING DEFERRED
Suffice it to say, the laptop's verified material ought to be sufficient to lock up several Biden family members who have heretofore eluded justice by cashing in on their proximity to power.
However, with nobody in the corrupt DC cesspool to act on it, conservatives have few options but to wait and stew.
In light of his personal disgrace, it is no wonder that Biden, who campaigned as a centrist nation-healer, recently ratcheted up his hateful, partisan rhetoric to an 11.
"What are the next things that are going to be attacked?" he asked Wednesday, in reaction to the likely leftist leak of a Supreme Court overturn on abortion. "Because this MAGA crowd is really the most extreme political organization that's existed in American history—in recent American history."
It is just the latest divisive polemic to spew from Biden, who earlier in the year likened supporters of an election integrity bill to three Democrat racists of yore: Jefferson Davis, Bull Connor and George Wallace, while ignoring his own troubled history of racially insensitive—if not outright racist—remarks.
Conservatives also have been regularly labeled as a "domestic terrorist" threat by Biden's corrupt attorney general, Merrick Garland, and others within the partisan regime.
Ironically, the Left's wrath over abortion already has spurred one violent riot in Los Angeles and an arson in Wisconsin, echoing the 2020 race riots that Democrat leaders did little to condemn at the time.
As they did then—and in the aftermath of the 2020 presidential election—conservatives have not reacted in kind, but instead have been biding their time for the appropriate occasion.
BIDIN' TIME FOR BIDEN
I long thought during the Trump administration, "Gee, imagine if Trump had done any of the things he stood falsely accused of doing." Rest assured, had he been caught in any sort of conspiracy, there would be no end to the finger-wagging and wails of indignation.
By contrast, if Biden had been only half as wicked, incompetent and corrupt a person, it might nary have made a ripple in the Swamp.
But, by divine providence, his administration may well be the worst in history, putting the nation's very survival in delicate and vulnerable position, but helping to open the eyes of those who may have been blinded earlier to Democrats' depravity.
The key now is for conservatives to stand their ground firmly and confidently, and not to be cowed by the vicious last-resort attacks of a cornered dog.
Yes, Biden—and many in his administration, and in his voting base—have very good reason to be frightened, becase the atrocities they have committed will come back around on them.
Although it may feel like nothing, the evidence being collected and brought into public light now is as crucial as any step to restoring the wayward nation.
It is imperative that organizations like True the Vote make good on their pledge to release publicly all the data they uncovered in their recent vote fraud exposé, rather than keeping it proprietary to squeeze more from the profit margin.
There may be other steps also: poll-watching or poll-working, stationing sentries at unmanned ballot boxes, canvassing potential voters in nontraditional GOP communities, volunteering or donating to a campaign that is committed to MAGA values— or, for the truly brave, attending counterprotests.
Some of the local- and state-level resources for these are mentioned on the "Get Involved" page of True the Vote's website.
But, other than voting, the only essential thing that every concerned conservative American must do is simply to stay informed of the Truth and to refuse to accept anything less.
And for some odd reason, nothing seems to terrify the current Biden regime more than a well-informed populace.