Rep. Ron Kind, D-Wisc., has spent nearly a quarter of a century representing Wisconsin's 3rd District, a swath of mostly pro-Trump MAGA territory book-ended by Minneapolis to the northwest, and Madison and Milwaukee to the southeast.
Despite facing formidable GOP challenges in the battleground district, he has retained his seat by framing himself as a wholesome, heartland centrist.
But after a recent scandal involving an Asian "massage" parlor that has reaped tens of thousands of dollars in profit for Kind, there may be no happy ending in sight for his political career.
"'Rub Maps' Ron has a lot of explaining to do, especially if he profited from criminal activity," said Mike Berg, spokesman for the National Republican Congressional Committee, according to Breitbart .
Hailing from the heart of dairy country, Kind has a passion for rural and agricultural, conservation and green-related issues, according to his official site.
He prides himself on being a member of the "forward-thinking" New Democrat Caucus, "a solutions oriented coalition seeking to bridge the gap between left and right by challenging outmoded partisan approaches to governing" (despite also counting Rep. Adam Schiff, D-Calif., as a member).
However, a recent Fox News report first broke the story that Kind may have a seedier side as a slumlord for sex-workers.
The Democrat congressman, a member of the House Ways and Means Committee, has a side-hustle renting space to Asian Sunny Massage in downtown La Crosse, Wisconsin.
Among other red flags about its true nature, the parlor is featured on the website Rub Maps, a Czechoslovakian platform described as the "Yelp for sex spas" by USA Today.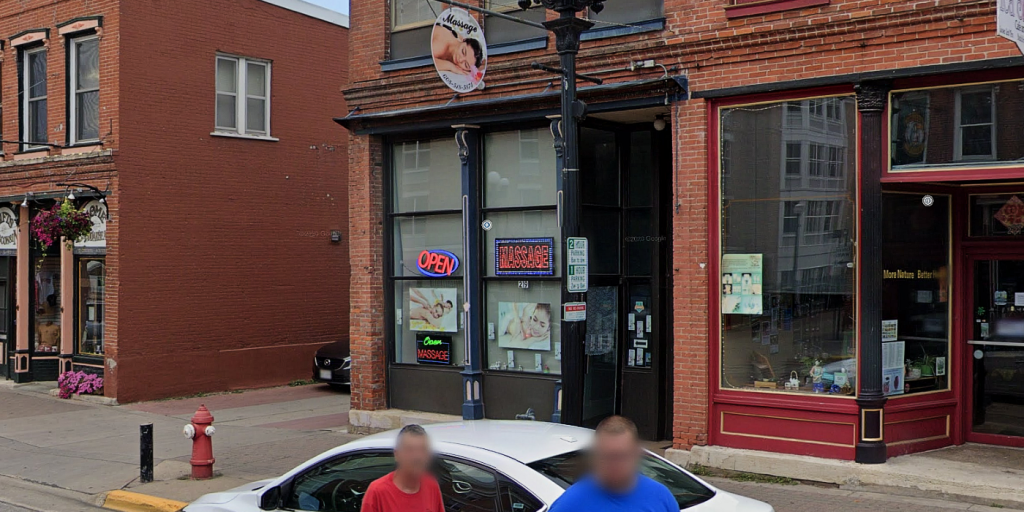 The allegation is "incredibly disturbing and opens the door to many more questions that need to be answered," said Derrick Van Orden, a Navy SEAL veteran who ran against Kind last year and plans another run in 2022.
"I fully support law enforcement and encourage them to investigate this business to uncover any potential illegal activity," Van Orden told Breitbart. "… It is all of our duties as Americans to help stop these heinous crimes from taking place here in our state and nation."
According to Fox's investigation into Kind's public financial disclosures from 2018 and 2019, he made between $15,001 and $50,000 in rental income from the Pearl Street business, formerly known as Impression Spa.
After word about Kind's connection to the parlor began to spread, his office issued a statement to the La Crosse Tribune sharply denying any claims of impropriety.
"As a former special prosecutor, I take any allegation of wrongdoing seriously," Kind said.
"But that's not what this is," he continued. "This is a baseless smear rooted in racism and insinuations."
If the implications proved true, though, it could put Kind front and center in the dark, criminal underbelly of illegal sex-trade, which often preys on vulnerable Asian women.
"This industry has been proven to a component of human sex trafficking, the scourge of the 21st century and modern day slavery," Van Orden said.
The problem came to light nationally in March after Robert Aaron Long—a sexually-frustrated, 21-year-old Atlanta man—opened fire on three such "massage" businesses, killing eight women and spurring a leftist outcry that former president Donald Trump's Sinophobic rhetoric had led to an uptick in anti-Asian violence.
Yet, many of the reported assaults on Asians have come from blue-dominated "sanctuary" cities like New York and San Francisco—where illegal immigration, homelessness and recent criminal-justice reforms, such as defunding police, have intersected to create a toxic brew of Left-on-Left violence.
The alleged spike in targeted hate crimes aside, the everyday dangers and suffering that Asian sex-workers can endure are equally grim.
Kind's tenants even touted a "young" masseuse, according to the Fox News report.
It also ran advertisements "on other websites known for promoting illegal sex work," said the Tribune. Some, such as Backpage, have since gone dark after falling under federal scrutiny for their role in supporting prostitution.
Kind claimed he and his wife, Tawni, "have never received any complaint from the community or police about this small business."
However, police have responded to at least seven emergency calls there since it opened in May 2018, WKTB reported.
Absolutely devastating follow-up to @FoxNews' report on @RepRonKind's massage parlor.

7 police calls!https://t.co/pabPIzmpcU pic.twitter.com/ToyhflnmRN

— Mike Berg (@MikeKBerg) April 29, 2021
Breitbart, which obtained semi-racy pictures of the business, said comments on some of the lewd sites where it was listed had indicated that the massages were much more than therapeutic.
What's going on with @RepRonKind?

Pictures of the spa which show posters featuring scantily clad women hanging on the front of the establishment with its shades drawn have been provided to Breitbart by William Feehan, Chairman of La Crosse Wisconsin GOP https://t.co/Qk5e1OtIum https://t.co/eUOl8T1PaL pic.twitter.com/Ato3WbwEjS

— Mike Berg (@MikeKBerg) April 28, 2021
Among the suggestive reviews was a customers saying "no professional boundaries to the clients." Another said his "actual massage was terrible," but the parlor owner had reportedly told him, "No money no honey."
Fox reached out to the business's owner, Jie Yang, who insisted there were no additional "services" provided and that he only advertised on Google. But after clarifying that the manager was in charge of advertising, he refused to provide contact information.