(Dmytro "Henry" Aleksandrov, Headline USA) Despite being an unemployed, failed artist and crack addict currently under investigation for multiple crimes, including tax evasion, Hunter Biden is living large in a multi-million Malibu mansion, rented at staggering cost to taxpayers of at least $25,800 per month.
Biden, his wife Melissa Cohen and their son Beau moved into a new multi-million, luxury mansion in Malibu, the Daily Mail reported.
"Southern California was hit hard this week after a tropical storm and an earthquake rocked the Golden State," Fox News' Jesse Watters said on his show Monday. "Now a new disaster is heading to the Pacific Coast — Hunter Biden."
Watters continued the hits, noting that the owner of the estate should be concerned, "because the last Malibu pad Hunter rented, he destroyed," he said. Hunter stiffed the owner for three months rent and left "the house in total disarray," Watters reminded.
As expected, the Hunter clan wasn't the only ones who moved to Malibu. The Secret Service moved to a different home across the street that costs taxpayers an additional $16,000 per month.
The posh abode that taxpayers are renting for Hunter sits on a hill in a gated community has three bedrooms, three bathrooms, a gourmet kitchen, panoramic sea views and a "guest studio with private balcony overlooking the ocean that creates the perfect artistic space," the Mail added.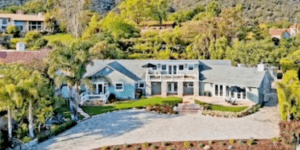 The listing of the house described "mesmerizing ocean views that are the ultimate backdrop for dining alfresco or stargazing over the shimmering Pacific" and a "vastly open floor plan, beautiful wood-beamed ceilings and large windows that give the illusion of being fully immersed and in total harmony with nature."
The house is more than 2,500 sq. ft. and is estimated to be worth more than $4 million, according to the property listings.
In addition to four bedrooms, Biden's Secret Service house also has access to ocean views and even a hot tub.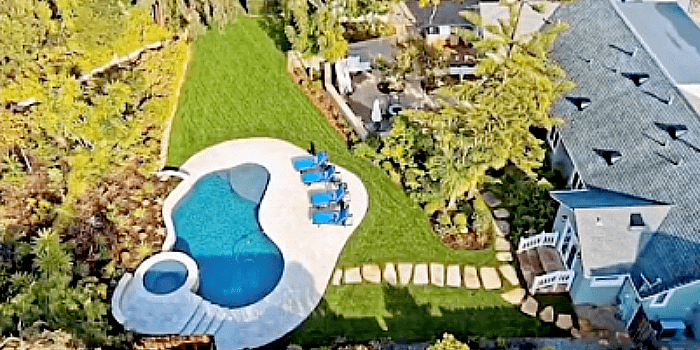 However, the Mail added that there is a "silver lining" for taxpayers. Instead of living in a $30,000 per month "Spanish-style" estate home with six bedrooms that is located next to Biden's old home — also in Malibu — the family moved to the $15,800 house.
In the White House press room, Peter Doocy pressed Karine Jean-Pierre about the issue, asking her who is paying for the houses.
"The Secret Service is paying $16,000 a month now to stage near Hunter Biden in Malibu? Who's paying for that?" he asked, and received a pathetic tap dance evasion from the insurrectionist spokesperson.
She avoided answering the question, telling Doocy to ask the Secret Service the same question.
Peter Doocy: "The Secret Service is paying $16,000 a month now to stage near Hunter Biden in Malibu? Who's paying for that?"

Karine Jean-Pierre: "That's a question for the Secret Service."

— Benny Johnson (@bennyjohnson) August 28, 2023
Headline USA's Mark Pellin contributed to this report.