(Headline USA) A federal grand jury has indicted the four former Minneapolis police officers involved in George Floyd's arrest and death, accusing them of willfully violating his constitutional rights as he was restrained face-down on the pavement and gasping for air.
A three-count indictment unsealed Friday names Derek Chauvin, Thomas Lane, J. Kueng and Tou Thao.
Specifically, Chauvin is charged with violating Floyd's right to be free from unreasonable seizure and unreasonable force by a police officer.
Chauvin was also charged in a second indictment, stemming from the use of force and neck restraint of a 14-year-old boy in 2017.
Thao and Kueng are charged with violating Floyd's right to be free from unreasonable seizure, alleging they did not intervene to stop Chauvin as he knelt on Floyd's neck.
All four officers are charged for their failure to provide Floyd with medical care.
Video of the arrest and subsequent medical reports confirmed that Floyd likely was having an overdose at the time due to the high traces of fentanyl and other drugs in his system, as well as signs of coronary disease.
Due to his unpredictable and unstable behavior during the officers' initial attempts to detain him, Chauvin indicated that he felt Floyd could pose a danger to the officers and to the gathering crowd of onlookers.
He detained Floyd, despite the man's plees, for roughly 9 and a half minutes until an ambulance arrived.
A HIGH LEGAL BAR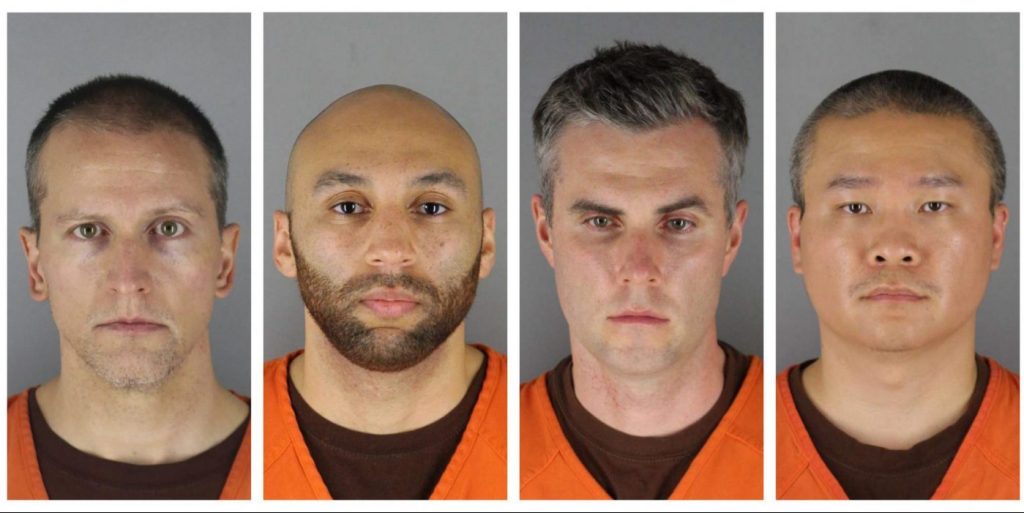 To bring federal charges in deaths involving police, prosecutors must believe an officer acted under the "color of law," or government authority, and willfully deprived someone of their constitutional rights, including the right to be free from unreasonable seizures or the use of unreasonable force. That's a high legal standard.
An accident, bad judgment or simple negligence on the officer's part isn't enough to support federal charges, and prosecutors have to prove the officers knew what they were doing was wrong in that moment but did it anyway.
Conviction on a federal civil rights charge is punishable by up to life in prison or even the death penalty, but those stiff sentences are extremely rare and federal sentencing guidelines rely on complicated formulas that indicate the officers would get much less if convicted.
In Chauvin's case, if the federal court uses second-degree murder as his underlying offense, he could face anywhere from 14 years to slightly more than 24 years, depending on whether he takes responsibility, said Mark Osler, a former federal prosecutor and professor at the University of St. Thomas School of Law.
Osler said the guidelines clearly state that any federal sentence would be served at the same time as a state sentence. Chauvin is due to be sentenced on the state charges June 25.
Chauvin was convicted of second-degree unintentional murder, third-degree murder and second-degree manslaughter.
Experts say he will likely face no more than 30 years in prison when he is sentenced in June. The other officers face charges alleging they aided and abetted second-degree murder and manslaughter. All four officers were fired.
FROM PROTEST TO PROFIT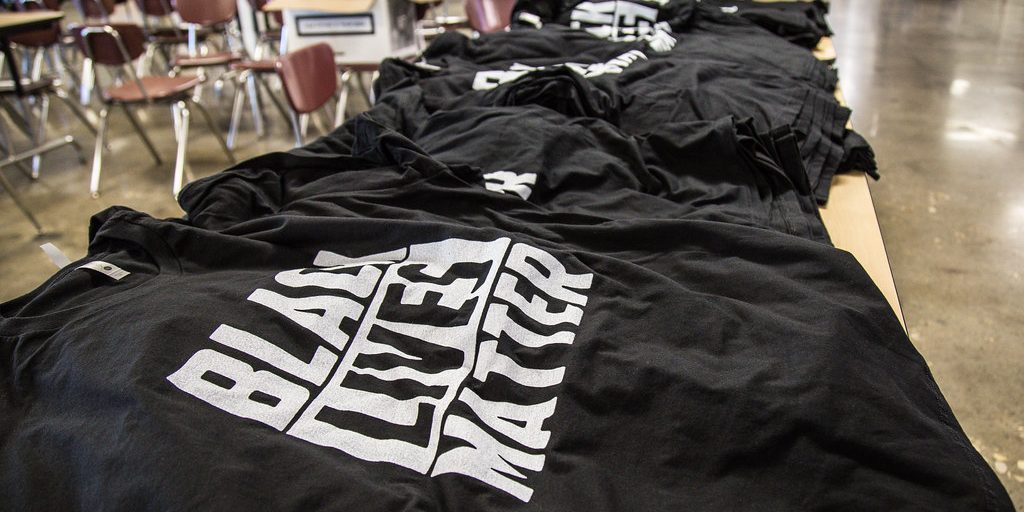 Although Chauvin appeared to be ignoring Floyd's cries that he could not breath, the phrase already had become a commonplace saying among black activists signaling their resistance to and defiance of law enforcement, which may have led Chauvin not to take seriously the appeal.
It is unclear, however, whether the political context of anti-law-enforcement resistance could factor into the former officers' defense.
Floyd's May 25 arrest and death, which a bystander captured on cellphone video, sparked nationwide race riots, which Democrats used as the backdrop for their plans to reclaim the Senate and the White House during the November election.
Since taking power, Democrats have relentlessly promoted claims of systemic racism to push for everything from voting reforms to climate-change action to abolishing the filibuster and adding Washington, DC, as the 51st state.
All of the issues stand to help shore up the wealth and influence of party elites while doing little for downtrodden blacks, whose oppression the Democrats perpetually rely upon to gin up support during election season.
Among the biggest profiteers of the racial outrage have been the leaders of Black Lives Matters, who translated the outpouring of donations in the wake of Floyd's death into lucrative personal property investments worth millions.
BLM co-founder Patrisse Cullors, despite claiming Marxist sympathies, was exposed for spending more than $3 million on at least four luxury homes.
The organization has been criticized by the parents of high-profile police victims including Michael Brown and Breonna Taylor.
Nonetheless, BLM recently issued a new list of demands, which included banning former president Donald Trump and many other elected Republican leaders from holding future office.
POLICE NOW THE VICTIMS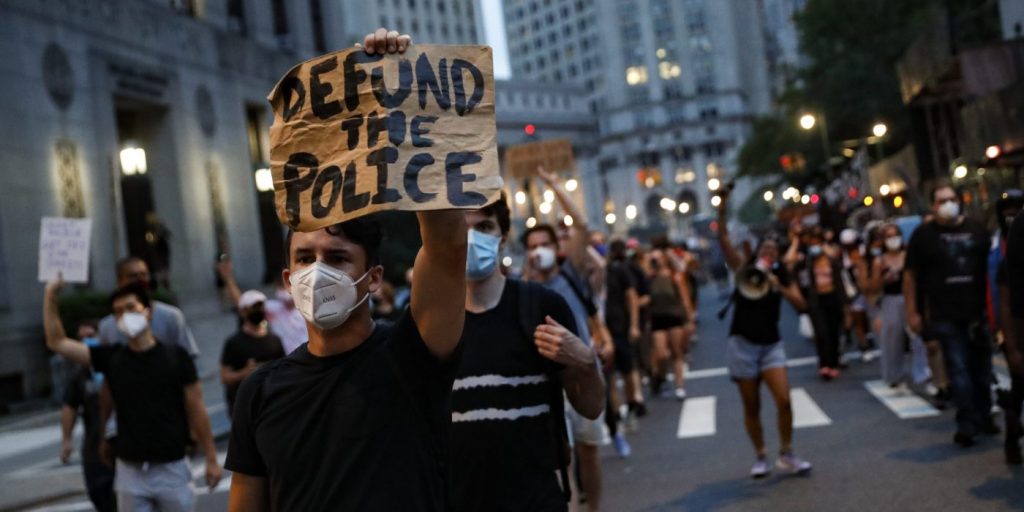 Amid the recent calls to defund an abolish police departments throughout the nation, many police officers in major cities are making swift exits, fearing that leftist 'reforms' of the criminal-justice system will undermine their ability to maintain public safety, potentially endangering their lives.
However, BLM and others seem to welcome the exodus, hoping to replace the current system with a radical new police force that is sympathetic to their movement.
The Biden administration and its Justice Department appear to be in lockstep with the BLM agenda, which also targets the US Military and Capitol Police forces.
Lane, Thao and Kueng made their initial court appearances Friday via videoconference in U.S. District Court in Minneapolis. Chauvin was not part of the court appearance.
Chauvin was convicted last month on state charges of murder and manslaughter in Floyd's death and is in Minnesota's only maximum-security prison as he awaits sentencing.
The other three former officers face a state trial in August, and they are free on bond. They were allowed to remain free after Friday's federal appearance.
Chauvin's attorney, Eric Nelson, has filed a request for a new trial, citing many issues including the judge's refusal to move the trial due to publicity.
It came to light this week that one of the jurors had worn a Black Lives Matter T-shirt and participated in a Washington, DC, anti-police protest last year.
But in the event that Chauvin had been acquitted, DOJ officials revealed they had the federal charges ready and were prepared to arrest him on the spot during his previous trial.
Nelson had no comment on the federal charges Friday. Kueng's attorney also had no comment. A message left for Thao's attorney wasn't immediately returned, and a call to Lane's attorney disconnected when he was reached by The Associated Press.
THE CHARLATANS SPEAK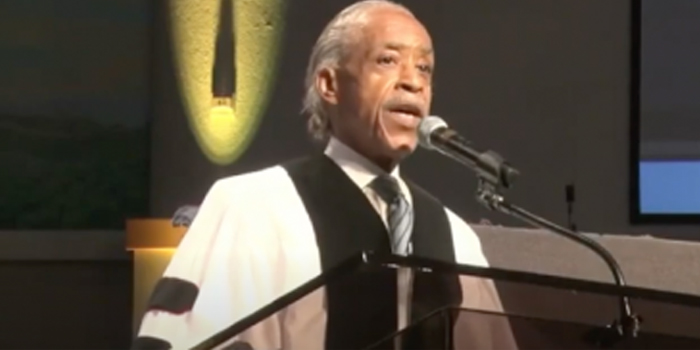 The Rev. Al Sharpton said the federal charges against the officers show the Justice Department "does not excuse it nor allow police to act as though as what they do is acceptable behavior in the line of duty."
"What we couldn't get them to do in the case of Eric Garner, Michael Brown in Ferguson, and countless others, we are finally seeing them do today," Sharpton said.
Ben Crump and the team of attorneys for Floyd's family said the civil rights charges reinforce "the strength and wisdom" of the Constitution. "We are encouraged by these charges and eager to see continued justice in this historic case that will impact Black citizens and all Americans for generations to come," the attorneys said in a statement.
Minnesota Attorney General Keith Ellison, whose office is prosecuting the state charges, said the federal government is responsible for protecting the civil rights of every American and "federal prosecution for the violation of George Floyd's civil rights is entirely appropriate," particularly now that Chauvin is convicted of murder.
Adapted from reporting by the Associated Press