Top House Republicans asked to President Joe Biden's administration to explain why the federal government awarded multi-million-dollar no-bid contracts for housing migrants to a small organization that has insider connections to the president.
Leaders on the House Judiciary and Oversight committees sent a letter to Health and Human Services Secretary Xavier Becerra and acting Immigration and Customs Enforcement Director Tae Johnson on Thursday.
They asked the agencies to provide all relevant internal correspondence between administration officials and Family Endeavors, a small disaster-relief agency that was awarded $580 million to run an emergency housing center for migrants in Texas.
"ICE and HHS's decision to avoid the contracting process—and to cite a compelling urgency at the same time the Biden Administration has downplayed the crisis—raises serious questions about the propriety of the contract," Rep. Jim Jordan, R-Ohio, the ranking Republican on the House Judiciary Committee, wrote.
Family Endeavors has received two no-bid contracts from the federal government thus far.
The first was an $87 million contract to house 1,239 migrants in one of seven hotels for three days at a time. The second was a $530 million no-bid contract for the organization to hold an unspecified number of unaccompanied minor children in emergency facilities.
According to tax documents, the two contracts combined are worth more than 14 times the company's revenue, raising the question as to why the Biden administration chose to work with them.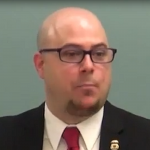 Congressional Republicans argued the reason is obvious: One of Family Endeavors' executives, Andrew Lorenzen–Strait, is a Biden insider. 
"ICE and HHS's no-bid contracts raise several concerns," the Republicans wrote. "Not only did ICE and HHS award contracts to Endeavors after recently hiring a former ICE official and Biden-Harris transition team adviser, but ICE and HHS had never before contracted with Endeavors and the contract was allegedly awarded without soliciting any other bids."

Earlier this year, Family Endeavors hired Lorenzen–Strait, a former ICE official who most recently served as a member of Biden's transition team.
He was first retained as a consultant for Endeavors early in 2020 for his expertise in "migrant child and family welfare," the company said.