Another day, another race hoax.
This time it was a student at Texas A&M University who made national media headlines and sparked social media outrage over racist notes that were placed on the student's car windshield last month.
One note said, "All lives Matter." Another note said, "You don't belong here." A third note contained the n-word.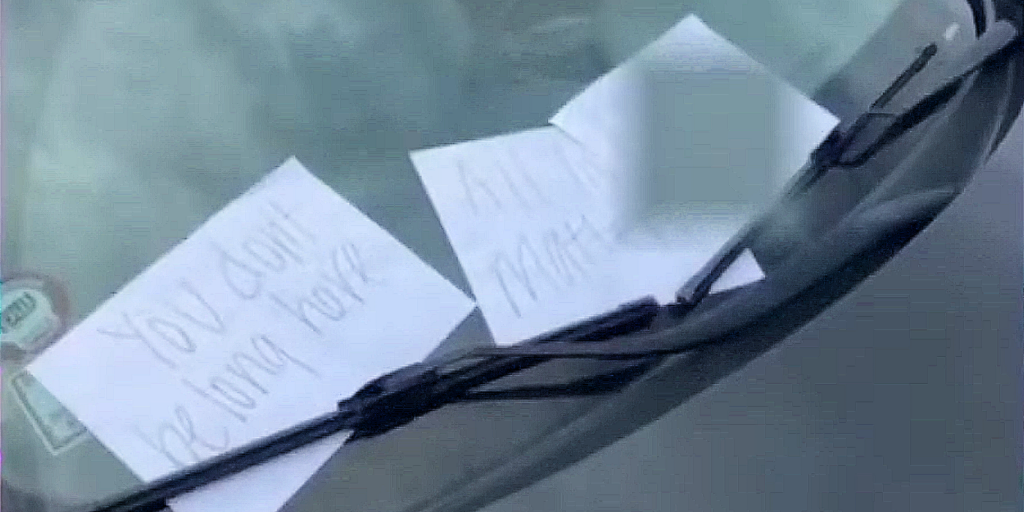 But after a protracted investigation, police have now determined that Isiah Martin, a 21-year-old senior, likely made it up.
...article continued below
"Based on video evidence, no other person had enough time to place the messages on Martin`s car other than himself," a newly released police report stated.
According to the report, Martin parked his car at his apartment complex just after 11 a.m. and walked into a nearby apartment.
About 90 minutes later he returned to his car where he claims to have found the racist papers.
"Martin immediately walks to the passenger side of his vehicle but does not open any doors," the police report reads.
...article continued below
"Martin is seen toward the front of his vehicle," it continues. "A brief white speck is seen from about mid-torso of Martin moving toward his vehicle. Another white speck is seen near his chest area. Martin is then seen stepping back and onto the sidewalk in front of his vehicle, most likely taking photos and videos."
Indeed, Martin posted pictures of the notes Twitter fitting both the time frame and the video description.
"For them to tell me I don't belong here, when I have earned my spot like everybody else here, and am working to get a degree like everyone else is, that was just kind of hurtful because if anything I deserve to be here just as much as anybody else," he tweeted on June 24.
The hoax went viral garnering more than 10,000 retweets in the first 24 hours of the alleged incident.
Martin stopped cooperating with the police during the investigation and took to Twitter to claim his innocence.
"I am utterly disappointed," he said. "In the end, I stopped talking to them because it seemed they were more interested in me getting the blame for this hate crime instead of finding the actual person who did it."
Martin has since locked his Twitter account, though his bio still reads, "He/Him #BLACKLIVESMATTER."