As Americans re-emerge from pandemic life, many will be eager, no doubt, to return to movie theaters.
The escapist refuge of cinema helped see the country through some of its greatest 20th-century crises—including two World Wars, the Great Depression and the Jimmy Carter administration.
But the sticker-shock of Biden-era ticket and concession prices won't be the only grim reminder of the all-consuming angst into which we have been thrust of late.
Movie artistry, for the most part, also appears to be in something of a slouch.
...article continued below
Comedian Jon Stewart's recent appearance on the Late Show with Stephen Colbert—during which the former Daily Show host made the case for the coronavirus lab-leak theory—was but the most recent shining example of how cultural "wokeness" has degraded the realm of comedy, turning potentially subversive humor into a verboten violation of PC dogma.
Horror movies, meanwhile, seem to be veering toward a sort of virtue-signaling, critical-race-peddling inanity that is anything but suspenseful.
Taryn Manning, star of the upcoming release Karen, said she felt a "social responsibility" to play the titular villain in order "to affect [sic] change around the globe," according to the National File.
...article continued below
"What's been going on is devastating," Manning said, referring to the scourge of systemic microaggressions that have long oppressed the black community.
"It's time for change," she continued, "and for me to be a part of the bigger picture meant a lot to me."
Already, though, the movie's intended audience has begun to turn on it, accusing it of everything from being unwittingly comical to racially exploitative.
Black people: I want movies with badass black people
Holywood: No can do. Here's a movie about a Karen being racist. It's like get out, but we took the soul out of it.

— Kamui ? (@Pedro_Anonimo) June 22, 2021
They made a movie about what black people that live next to racists have to actually endure every day… for entertainment? They love profiting off of black trauma at least the acting was good

— unfriendly black hottie (@chantessicaaa) June 22, 2021
Rich and powerful white people have always profited off black trauma. But they'd rather you blame your neighbor than them. Kanye is pushing for black artists to own their master recordings, and he gets dismissed as crazy by the media. Your neighbor isn't the issue.

— Damien Blunts (@charlybucketspa) June 22, 2021
WINDS OF CHANGE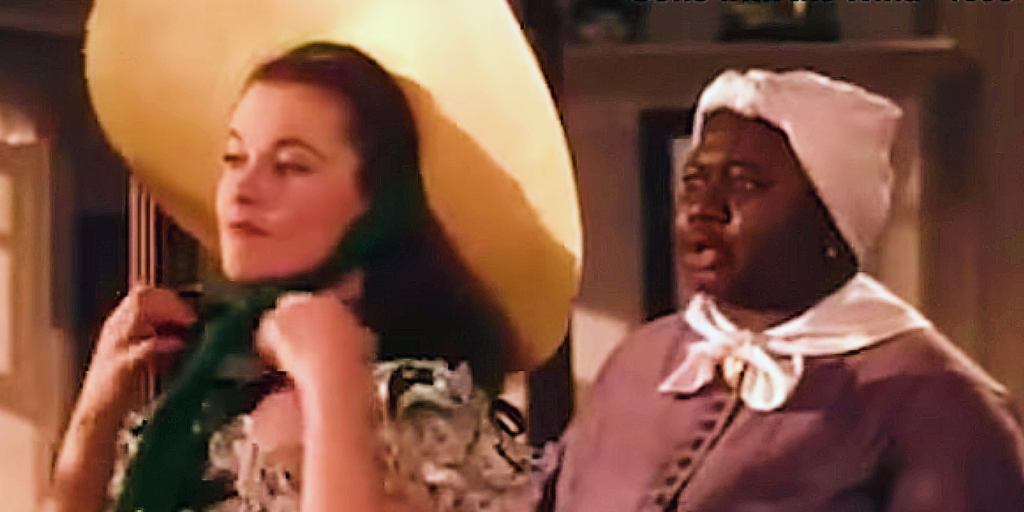 As often is the case, the problem with Karen is that the movie perfectly exemplifies Hollywood's projection of its own offensives onto the subject matter.
The film industry's treatment of its past legacy sheds even more light on the schizophrenic and delusional mindset that is endemic to the elitist worldview of these limousine 'liberals.'
In the aftermath of George Floyd's death last year, one of the early casualties of the ascendant cancel-culture movement was the 1939 classic Gone With the Wind.
Less than two weeks later, in fact, HBO Max pulled the Oscar-winning epic from its rotation.
Ostensibly, the network's goal was to advance racial justice by effacing any record of the pioneering performances of black actors including Hattie McDaniel and Butterfly McQueen.
But to borrow from the film's iconic final line, "Frankly, my dear, I don't give a damn."
Rather than vanquishing the stigma of slavery and racial stereotypes, the overture proved little more than an exercise in Hollywood's self-flagellation—pretending to fix a problem that they, themselves, created.
And I'll wager few, if any, of those who find Gone with the Wind objectionable have ever actually seen it.
Having been steeped in the maudlin, overly sentimental storyline while growing up in Georgia, I never felt a compelling urge to sit through the entire four-hour film.
Yet, like other efforts to suppress Southern culture, seeing militant leftists turn it into a taboo only made it more alluring.
There are some cringe-worthy moments, as when the feisty Scarlett O'Hara—never shy about hurting anyone in her way—physically assaults her domestic servant Prissy; or when the debonair Rhett Butler decides on his honeymoon to buy a red petticoat for Mammy to wear under her maid's outfit.
All in all, though, despite accusations of minstrelry, time has been quite good to the portrayals by the film's talented African–American actors.
Those inclined to oversimplify the past might dismiss the freed slaves' decision to remain with their former "masters" as a sort of Stockholm Syndrome borne of ignorance.
However, the nuances and complexities of the roles convey a heroic inner-strength and stoic dignity in toil that was—and continues to be—the post-emancipation reality for many poverty-stricken blacks.
The film's black characters generally provide the backbone of the story—a contrapposto to the hubris and naïveté and self-indulgence of the protagonists as they endure one self-inflicted tragedy after another.
If anything, the worst of the negative stereotypes are reserved for the aristocratic, Southern whites.
It's worth noting that three of the four lead roles went to British actors—Vivien Leigh, Olivia de Havilland and Leslie Howard—whose performances, while exquisite in their own right, were somewhat inauthentic. Ohio-born Clark Gable, likewise, did not appear to have done much research for his role as Butler, a gentleman–rogue from Charleston.
Director Victor Fleming and producer David O. Selznick (a second-generation Jewish immigrant whose family had lived out its own rags-to-riches American Dream story) also had no discernible ties to the South before capitalizing on its tumultuous history to create a record-shattering cinematic blockbuster.
In essence, apart from the source material, there was very little about the movie that was quintessentially Southern.
Instead, it filtered the saga of the Old South through the progressive, profiteering lens of Hollywood.
While the love story in the final act somewhat redeems its antebellum clichés, the extent of the movie's relationship to Southern culture comes mainly from the impact it had in reshaping that culture after its release.
DOLLARS FOR DOLOR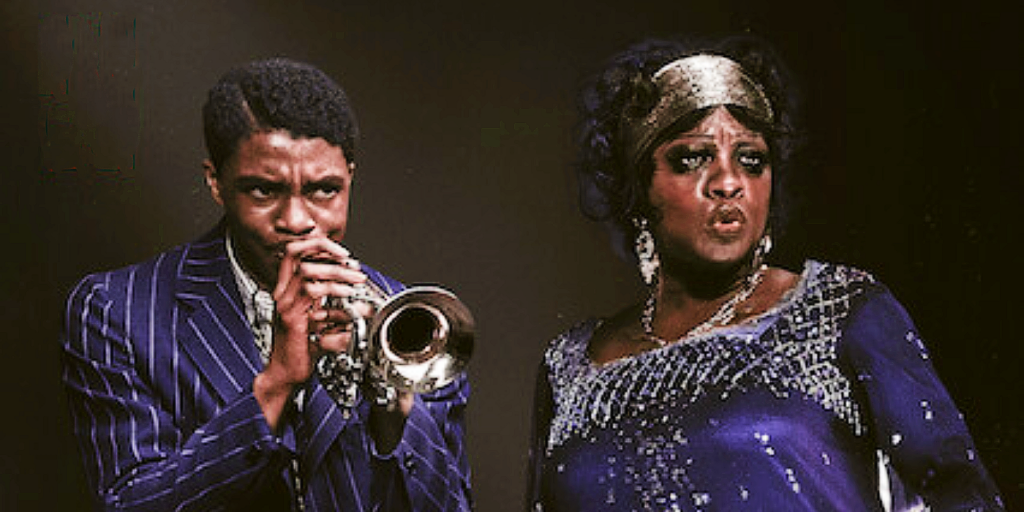 Reflecting on how Hollywood's romanticization of plantation life in Gone with the Wind ultimately served to exacerbate the delicate issues surrounding US race-relations, I was reminded of another poignant and acclaimed film I had seen recently.
Without spoiling too much about last year's Oscar-nominated Netflix release Ma Rainey's Black Bottom, it deals, in similarly allegorical fashion, with the torrid love–hate relationship between black Southerners and the entertainment business.
The August Wilson-penned story about a group of Chicago-based jazz musicians grapples with exploitation in the early recording industry, as blacks escaping the Jim Crow South jumped out of the frying pan and into the fire.
Lest anyone think that it was benevolent white liberals who swooped in and delivered America from the "original sin" (to use Joe Biden's phrasing) of racism, one need only look at the modern-day entertainment industry to see its pervasively bigoted underpinnings.
For example, an anonymous 2012 letter published by the blog "Hip Hop Is Read" opened the eyes of many to the possibly racist origin of gangsta rap.
The letter conspiratorially claims that the "genre" was developed during a secret 1991 meeting, specifically to encourage more mass incarceration.
"Our job would be to help make this happen by marketing music which promotes criminal behavior, rap being the music of choice," said the letter.
The unnamed record exec who pitched it "assured us that this would be a great situation for us because rap music was becoming an increasingly profitable market for our companies, and as employee, we'd also be able to buy personal stocks in these prisons," it added.
Regardless of whether the outlandish—and likely unverifiable—claim about the rap-to-prison pipeline is accurate, it is certainly plausible that, at some point, a conversation among socially conscious record-label executives brought up the benefits of marketing of gang culture to young people.
Through the glorification of violence, misogyny, substance-abuse and other unsavory attributes, this has, in turn, proven a devastating setback to the ambitious dream of equality once espoused by Martin Luther King Jr., replacing it with the downward spiral of deviancy that Sen. Daniel Patrick Moynihan, D-NY, famously warned about.
Even so, the plan wasn't all bad since rap has evolved beyond its corporate fountainhead into a form of poetic expression, lending a platform to many legitimate performers who have advanced its artistry.
Sadly, the same will never be said for the new Karen film.
But if it takes strife, suffering and tragedy to produce great forms of art—from epic cinema to jazz to rap—then one can only hope that the current state of entertainment is indicative of a world in which microaggressions are the worst things we have to worry about.