Recent developments concerning both the past and future of the coronavirus have suddenly turned conservative media into soothsayers.
As I predicted in March, every indication was that the virus panic would evaporate with even the slightest nudging, such as the generous gift bestowed upon us by the Centers for Disease Control and Prevention when the agency lifted its mask guidelines in certain situations.
Most Americans long ago proceeded to ignore the lock-down edicts—including blue-state governors who happened to have issued them.
Thus, it took only mild political pressure from a failure-wracked Biden administration, desperate to vaccinate itself against the growing malaise, to initiate the final phase of recovery: total amnesia that the pandemic ever existed.
...article continued below
That suddenly made coronavirus czar/face-mask hustler Anthony Fauci the White House's resident persona non grata. Consequently, the slow drip of revelations that, indeed, the virus's origin may have been the Wuhan Institute of Virology seems conveniently timed to deflect accountability.
Just as skeptics are now taking a validation victory-lap, the flip-flop has put panic-mongers in a head-reeling tizzy of trying to triage the phony narrative they spent the last year peddling.
But for ordinary citizens who continue to take bad-faith leftist institutions like the CDC and the fake news media at their word, there is a sense of sheer confusion.
Are they following the science now by removing their masks? Or were they following it earlier by double-masking, despite the presence of COVID antibodies or Franken-mRNA that all but assured they posed no public threat?
...article continued below
In the absence of a valid vehicle for imposing their collectivist demands on others, COVID's true believers are now lashing out at those wearing masks.
Clearly, compliance with such archaic, week-old guidelines like masking can mean only one thing: an anti-vaxxer.
As noted by the NOQ Report's JD Rucker, some are taking their vaccine advocacy to the extreme in ways that seem anything but altruistic.
"What we're seeing is the rise of the Vaccine Cultists," Rucker wrote.
"They have made it part of their daily lives to 'do their part' in making sure every human being on the planet is injected with a Covid-19 vaccine of some sort," he continued. "From their perspective, it's all about making it ubiquitous."
Obligatory disclaimer: Those who fall into any of the high-risk groups—such as people 65 or older; those with existing health issues, extenuating conditions or other factors (including demographic and socioeconomic ones) that might predispose them to COVID's more serious effects; and those whose wives insist upon it—ought not tempt fate.
Just as it should have been from Day 1 of the pandemic, the focus should continue to be on preventing transmission to susceptible populations. And since the vaccines and other forms of treatment are readily available, that means it is each person's moral and civic duty to take responsibility for one's own well-being.
Personally (should there happen to be any vax-doxxers in the audience), I was first in line to get mine.
In fact, following the principle of multi-masking—which I adhere to religiously except in the shower, when I strip down to a single mask—I decided to get all five vaccines just to play it safe: Moderna, Pfizer, Johnson & Johnson, AstraZeneca and even the Chinese Sinovac.
But in a tragic turn of events, I ran all my vaccine passports through the laundry, leaving no evidence that I ever took a single dose.
Surprisingly, I have yet to be assailed by any SJWs asking me to show my papers. But I would advise anyone who anticipates such a confrontation to plot out a defense ahead of time.
With that in mind, here's a primer of the common lines of attack by vaccine cultists—and the (mostly) rational responses best used to disarm them.
Why aren't you wearing a mask?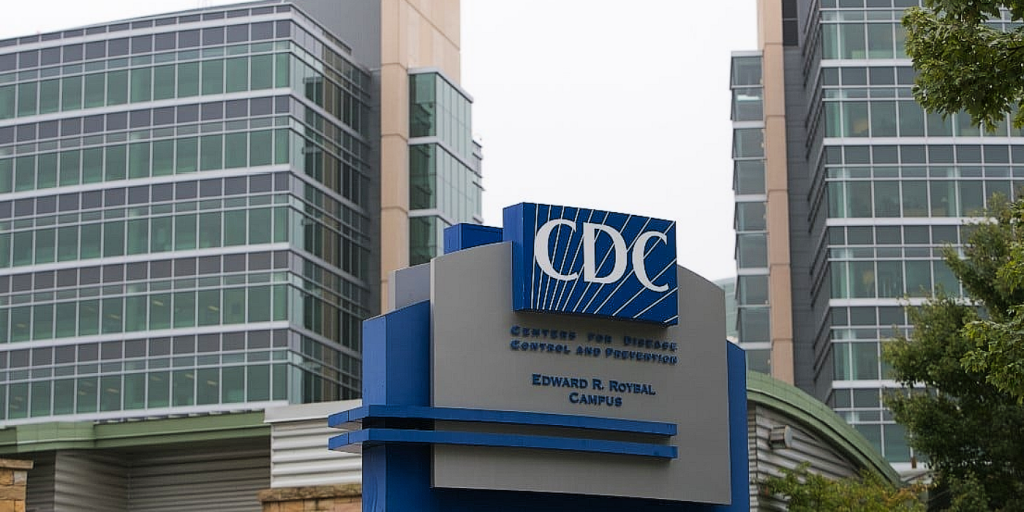 Why would I be? Science and CDC guidance now reinforce the obvious fact that transmission is decreasing thanks to the wide availability of the Trump vaccines. Moreover, the virus is fatal in less than 3% of Americans who contract it, and we are well on the way to herd immunity.
It is the responsibility of those concerned about contracting any potentially deadly virus to take the pro-active measures needed to safeguard their own health, just as everybody who walks on the sidewalk has a responsibility not to bolt into traffic without looking both ways. I am confident in my own common-sense mitigation efforts, as long as you are in yours.
Why are you still wearing a mask?
I'm free to make my own decisions about mask-wearing—whether it be to virtue-signal or to protest current anti-mask policy; due to my assessment of present health risks, privacy or security concerns; for cosmetic reasons, or to cover my halitosis. I didn't ask you why you chose to get that ugly haircut, because that's none of my business. And I expect that same courtesy of you when it comes to minding your own business.
Why aren't you vaccinated?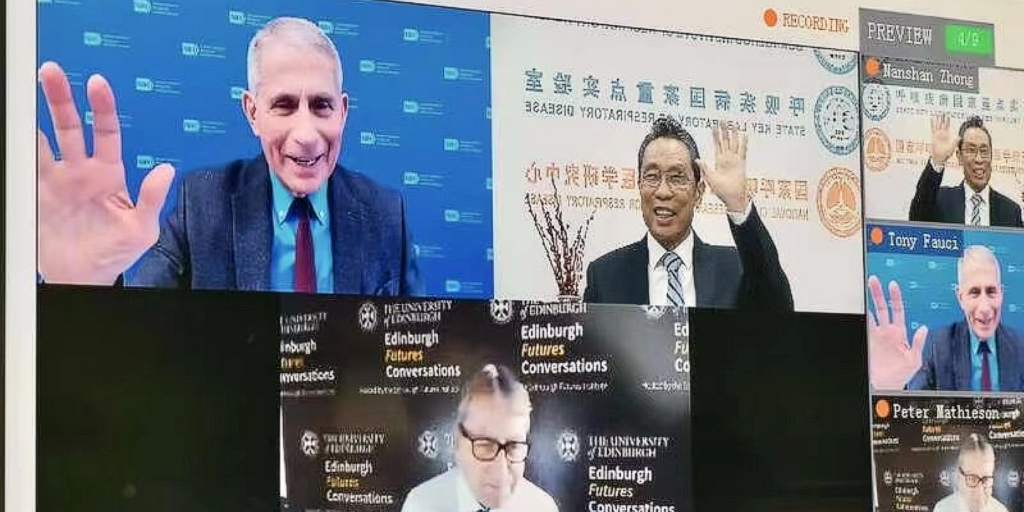 While evidence now suggests that this was a man-made virus—with even Fauci admitting it likely emerged from the Wuhan Institute, possibly as a means to wage biological warfare in order to interfere with the global economy and the 2020 US election—I am a firm adherent to the principles of natural selection and Darwinist de-populationism.
Without the presence of pandemics and other cataclysmic events to thin out the herd, the human race will soon face a food crisis and water shortage due to overpopulation. Frankly, your efforts to alter your DNA in order to unnaturally extend your lifespan are creepy, selfish and irresponsible. In the event that a future famine requires society to resort to widespread cannibalism and necrophagy, they should be free from having to live off of genetically modified meat.
Also, I don't like needles.
You're the reason we still have COVID!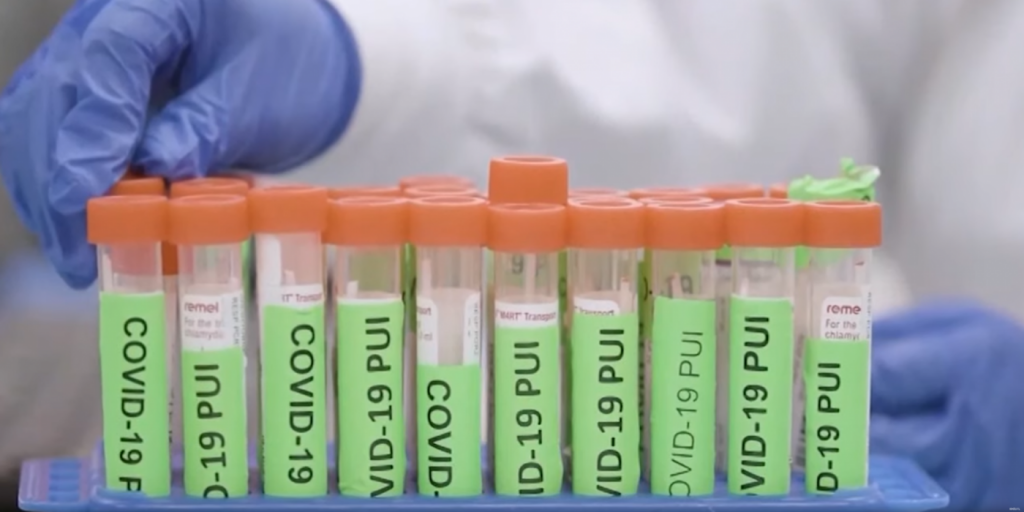 False. The constant shuffling of the guidance and goalposts means that we cannot "follow the science" since the scientific process is not currently being adhered to. What we do know is that there is a lot of money and influence to be gained from experts and pharmaceutical companies inclined to mislead the public by promising a panacea.
There is no research concerning the long-term effects of the vaccines or their efficacy. However, there are ample reports of vaccine-related side-effects, deaths and recurrence of the virus in those who have been vaccinated.
Thus, there's no surefire prevention method—but developing antibodies by actually contracting the virus may be the most scientifically sound way to prevent its future spread in those who do not face a higher risk of adverse health consequences.
Nonetheless, if it's peace of mind you are seeking, then good for you on making the personal decision to get dosed. I might judge you for many other things but not for your medical choices.
You're nothing but a Q'Anon conspiracy theorist!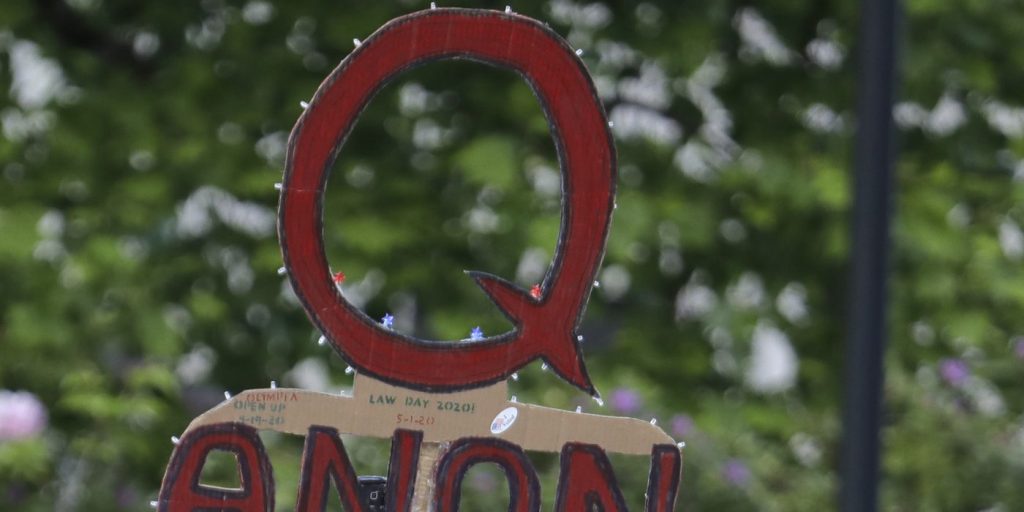 Despite the censorship and fact-checks from Big Tech oligarchs who are determined to monitor and preside over every aspect of our lives, COVID skeptics have been correct every step of the way.
The lock-downs and other curve-flattening efforts often made the situation worse, inflicting even greater pain. The same leaders who imposed them callously put the most vulnerable populations—such as nursing-home residents and unaccompanied minors at the border—even more at-risk by forcing them into tightly cloistered co-mingling situations.
It is clear that you, in accusing me of being a conspiracist, are parroting the talking points of several propagandist networks such as CNN, where Chris Cuomo spent months actively colluding in his brother's cover-up efforts while people suffered and died. And yet, because of your stubborn refusal to examine and scrutinize the facts, you are also complicit in it.
Due to your low aptitude for independent, critical thinking, I hold you responsible for the degradation to democracy and civil liberties that this modern-day lynch-mob already has effected. And if Q does show up to reveal the truth, and Silicon Valley's last resort is to activate the nanobots in your bloodstream, don't count on me to save you from yourself.
Follow Ben Sellers on Parler at https://parler.com/#/user/Sellers.