There are few people in Washington, DC, more deserving of the label "swamp creature" than Sen. Ron Wyden, D-Ore.
Wyden is one of several Democrats (another being Sen. Richard Blumenthal, D-Conn.—and let's not forget dear ol' Chuck and Nancy) who have gone so far as to look the part.
Like Emperor Palpatine in Star Wars, the radical leftist "force" may be so strong with them that it even has distorted their physical characteristics into a more reptilian iteration.
But a change in circumstances has led me to rethink my priorities—in particular, my wholesale rejection of Wyden's policy positions on coronavirus relief.
The Oregon liberal strongly pushed for the return of additional unemployment benefits in the stimulus package currently under negotiation.
It's a matter worthy of political debate—far more so than whether evidence exists of Hunter Biden's laptop scandal, whether vote fraud transpired in the Nov. 3 election, or whether authoritarian lock-down orders have infringed upon constitutional rights.
All of the above ought easily to be resolved in the affirmative without further discussion. But the costs and benefits of going deeper into public debt to ease the suffering that government-imposed regulations created is another matter entirely.
And if radical leftist content-publishers like Google get their way, a legion of conservative journalists like myself may soon be staking our own welfare claims courtesy of another crisis engineered entirely by the Left: a censorship pandemic.
'Pressed' to Death
YouTube—which is owned by Google's parent company, Alphabet—announced this week that, effective immediately, it would begin de-platforming any content producers who raised skepticism about the outcome of the Nov. 3 election.
As I noted in a column last week, the Left's shocking new suppression tactics now pose something of a paradoxical dilemma:
Ethically and ideologically, conservative media are committed to pursuing and reporting the truth.
However, the unprecedented pressures—personally and professionally—to embrace a false narrative have begun bearing down like a modern-day Giles Corey.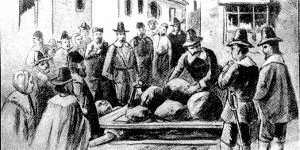 Corey, an accused warlock during the Salem Witch Trials, was—to date—the only person ever to be executed by "pressing" in documented American history.
His unjust death all but certain, Corey knew that if he "confessed" his property would be confiscated instead of passed to his children, and so he gasped out for "more weight" to speed up the process over the course of three days of excruciating torture.
Sadly, blue-state notions of justice and equity have advanced very little since the 17th century.
Google Goes Rogue
A discernible—albeit temporary—drop in clicks this week on Headline USA's email list shed light on just how delicate the censorship situation may be for those who rely on tech companies as their central distribution platform.
The problem appeared to be relegated to Gmail—the popular Google-based email service.
Additionally, there were anecdotal reports concurrent with the YouTube announcement that Android phones (i.e. those with Google-based operating systems) might be blocking users from sending private messages questioning the election outcome.
Of course, most of the company concerns were relayed via Google Chat, which we use for our intra-office communication.
Unlike the questions surrounding social-media platforms like Facebook, Instagram and Twitter (all of which I already deleted due to their callous disregard for free speech), these Google products are not public forums that would otherwise be exempted—or held accountable—under Section 230 of the Communications Decency Act.
Rather, the questions about cell-phone and email messaging services would seem to be unambiguous under the guidelines of the Federal Communications Commission.
There is no debate over whether such communications entities—even private companies—have authority to selectively regulate services that provide a public necessity.
But under a Biden administration led by radical Marxists and globalists, the First Amendment soon may be chucked, alongside the rest.
Chinese Capitalism
If nothing else, Biden's already announced brain-trust of would-be appointees signals one thing: a commitment to deep-state bureaucratic regulation that carries more clout and weight than the Constitution itself.
The recent appointment, effective in January 2021, of former Obama-era EU ambassador Bill Kennard as AT&T board chairman should be a major red flag about the cozy relationship that telecom companies expect to have with a prospective Biden administration.
Kennard's resume also includes a stint as FCC chairman under Bill Clinton—and he is part of the three-member board overseeing Staple Street Capital, which is the parent company of Dominion Voting Systems.
The strand of ignominious ties to antidemocratic corporate interests can continue to unravel for anyone with the time and bandwidth to follow it.
But my bet is that before circling back around like the tail of the mythical ouroboros serpent to the DC swamp, it passes somewhere through China.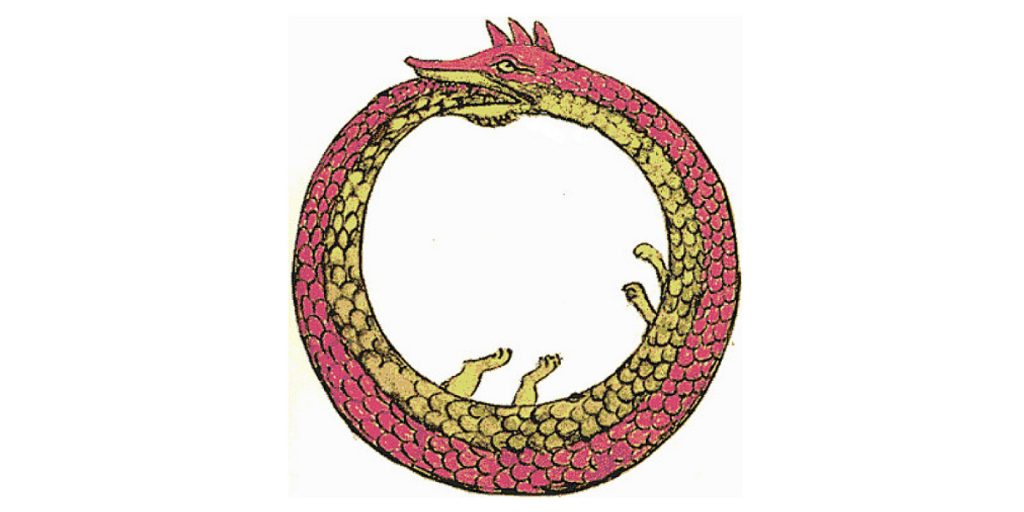 Another major news story this week—the connections between Rep. Eric Swalwell and a Chinese "honey trap" spy who may have helped him to launch his political career—may be, as former acting Director of National Intelligence Ric Grenell noted, just the tip of the iceberg.
None of this bodes well for a free and independent press in an environment where many already are directly beholden to those same outside interests.
Billionaires like Jeff Bezos, Warren Buffet and Laurene Powell Jobs are no longer the exception but the rule when it comes to holding a controlling interest in media corporations.
These opportunistic oligarchs rushed to buy up print publications that began foundering 10 years ago due to the predatory practices of social-media publishers, which used their content for free while poaching their advertisers.
Although well-heeled conservatives scoffed at the money pit that old newspapers had to offer, technocrats considered the brand itself more valuable than the physical infrastructure or future earning potential of the products.
And they are now leveraging those investments, much like China, to take down the system that stands between them and total regulatory control of the world's once dominant super-power.
Time to Divest
Although the alarm bells have long been sounding toward the inevitable leftist revolution, the pace at which ostensibly neutral corporations appear to have abandoned all pretense of support for our democratic institutions and freedoms has left many reeling.
Those who value the foundations upon which America was built now must divest fully from these tools of oppression wherever possible.
Concerns have long lingered that Google, Yahoo and other messaging companies may be mining your private correspondence for valuable marketing data, but now they are moving toward mining it to prevent it from reaching its intended recipient.
Alternative platforms such as Parler and Rumble will only succeed if a critical mass of users sees the imminent danger in supporting the status quo and decides to jump ship.
Regardless, many outspoken conservatives may soon find themselves attempting to fight the globalist juggernaut from within.
If so, that extra $600 a month in taxpayer-funded unemployment will be a small pittance to pay in compensation for our First Amendment freedom—but it will never buy our acquiescence.
Follow Ben Sellers on Parler at parler.com/profile/Sellers.