With California's Sept. 14 recall election just weeks away, the vicious attacks on GOP candidate Larry Elder hit a new low recently.
The Los Angeles Times's Erika D. Smith contemptibly claimed that Elder, a conservative talk-radio host and longtime Fox News personality was the "black face of white supremacy."
I'm going out on a limb here. But if you think Larry Elder is the "black face of white supremacy" you might be the racist.

— thebradfordfile (@thebradfordfile) August 21, 2021
The newspaper dredged up a quarter-century-old recording of Elder using the n-word during a comedy bit to lampoon the defense lawyers in OJ Simpson's murder trial. (Thank goodness pioneering comedians Richard Pryor, Eddie Murphy, Chris Rock and Dave Chappelle never thought about running for office!)
...article continued below
Yet, clearly the LA Times took it to heart when embattled Democrat Gov. Gavin Newsom—a leader who wears his 'white rage' on his sleeve like ex-Gov. Andrew Cuomo does his Italian amorousness—cursed at the media for failing to rally around the "home team."
It's as if those who have a problem figuring out whether they support California's far-left status-quo or the prospect of making history by electing the state's first black governor aren't really Californians. They're the visiting team, and the press must cover them accordingly.
Sadly, for California the fix already appears to be in.
Since the 2020 election, Democrats nationwide have cast off all pretense of trying to support ballot integrity. In California, the jewel in the Left's socialist crown, procedures that include automatic ballot-mailing, print-your-own ballots, mass ballot-harvesting and envelopes that show how you voted are now conspiring to make the state's recall one of the most corrupt elections ever witnessed in US history to-date.
...article continued below
Thus, a white, elitist authoritarian will use dirty tricks to dispatch a black rival, and the state's systemic vote-fraud mechanisms will blatantly disfranchise countless minorities who vote against Newsom—all while Democrats simultaneously claim to have defeated the forces of 'white supremacy' embodied by Elder.
Paging the Ministry of Truth—we've got a real doozie here. Also, Jim Crow called, and he needs his steroids back.
ALL HANDS ON DECK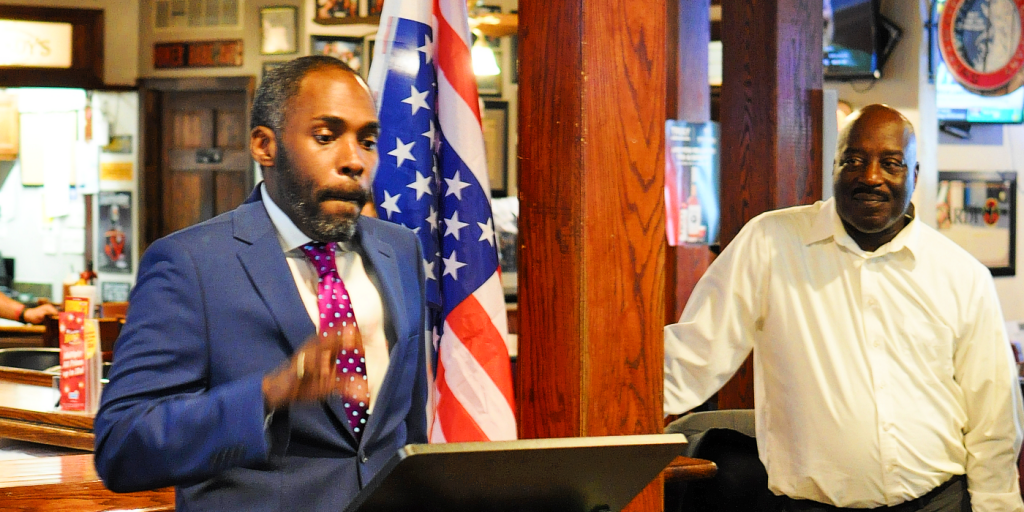 While the outlook for America remains bleak, one silver lining is that the fight has helped Republicans old and new, of all races and persuasions, to coalesce around the "America First" agenda that was laid out during former President Donald Trump's administration.
And that, in turn, has allowed the party to focus more on addressing its longstanding image problems within minority communities.
Elder is among a growing list of candidates of color now stepping into the GOP spotlight, including about 30 who already have plans to run in the GOP's 2022 races, according to Paris Dennard, spokesman for the Republican National Committee and also its director of black media affairs.
Although the RNC cannot convey any preferences among GOP candidates during the primary season, having a variety of choices is always "a good thing," Dennard said during a recent interview with Headline USA at the NC Black Conservatives Leadership Luncheon.
Greater minority representation within the GOP "goes against this narrative that Democrats have" perpetuated, Dennard said.
Since pro-segregationist Southern Democrats split from the party during the Civil Rights era, left-wing 'liberals' have maintained that blacks and other marginalized groups owe some debt of bondage to them in the form of party loyalty.
But with the modern Left becoming more anti-liberal, some are beginning to question that 50-year relationship.
Thanks to the disastrous Biden administration, Democrat leadership has helped the GOP to build further upon the progress that Trump made with minorities.
"We're starting to see real inroads, and we just want to encourage and develop that," said NC GOP Chair Michael Whatley during the luncheon.
"We're not gonna write 'em off," he added. "We're gonna do everything we can to register and inform voters and get them to vote Republican."
Dennard said top GOP issues such as public safety, economic stability and education all play favorably among black voters, who have shared in the pain—if not been burdened disproportionately—from the policy failures of the current administration.
"We just have to do a better job of articulating that," he noted.
The RNC's "blueprint" for the upcoming elections is to do even more to embrace "an agenda that empowers the black community," Dennard said.
But cutting through the Left's gaslighting to reach minority communities remains a unique challenge for the GOP as an institution.
Already, RNC Chairwoman Ronna Romney McDaniel has pledged some $2 million to invest in community centers that help the GOP's canvassing and get-out-the-vote initiatives in minority-heavy neighborhoods.
The RNC also is bringing additional energy—and resources—to the election-integrity fight.
Last week, it released a report reaffirming the strong evidence of fraud in the 2020 election and outlining proposals to counter future fraud attempts through legal challenges and policy reforms.
Some, such as the Gateway Pundit, have suggested the RNC's post-hoc involvement following a successful Biden coup is too little, too late.
However, Dennard said that the RNC already has led the way in legal challenges stemming from the 2020 election and remains involved in 19 ongoing lawsuits.
The RNC is working alongside groups like the Trump-supported America First Policy Institute, which is currently preparing for a major class-action lawsuit against three Big Tech companies and last week announced the launch of its Center for Election Integrity.
"We are proud of having an all-hands-on-deck effort," Dennard said.
THE NEW OLD STRUGGLE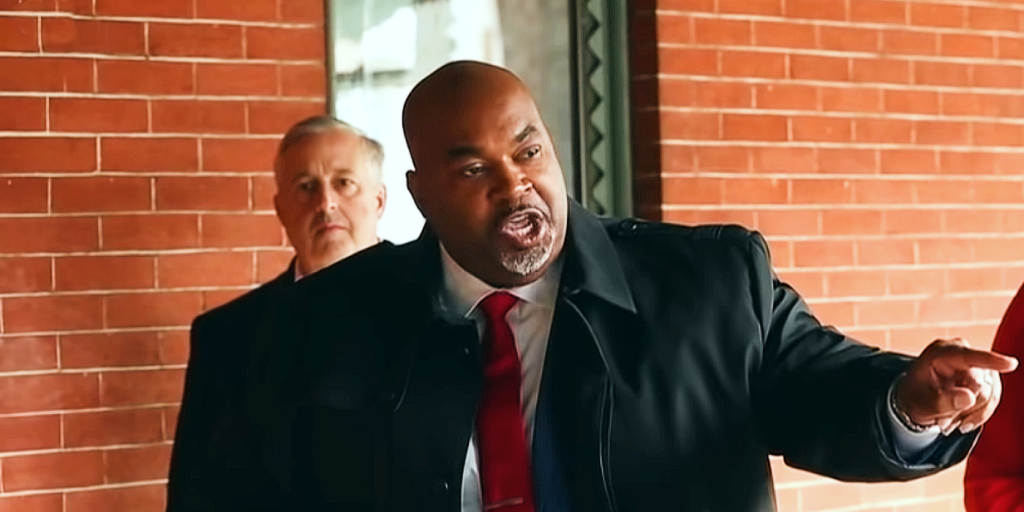 Led by black-conservative luminaries including Alveda King (the niece of Martin Luther King Jr.), the CEI made last week's launch announcement at the Metro City Church in Atlanta—a city that was ground-zero for what proved to be among the most egregious examples of vote fraud last year.
Much of it came courtesy of anti-election-integrity activist Stacey Abrams, who began her crusade following a defeat in Georgia's 2018 gubernatorial election.
After coercing Georgia Secretary of State Brad Raffensperger into implementing a raft of unconstitutional election changes—even before the pandemic gave Democrats in other states license to run roughshod over voting laws—Abrams set about trying to turn the Peach State blue.
Her activist groups—with support from billionaires such as George Soros and Mark Zuckerberg—deployed a combination of above-board voter-registration strategies, paired with some ethically and legally dubious approaches, to successfully carry the state for Biden and flip both of Georgia's US Senate seats in an extraordinary turn of circumstances that gave Democrats total control of Congress.
Abrams's activist army mobilized yet again when the state legislature attempted to close many of those election loopholes that she and Raffensberger had agreed to as part of a February 2020 lawsuit settlement.
Abrams now has her sight set on other states—among them, nearby North Carolina.
But minority-fronted GOP groups like NC Black Conservative Voices—along with an expanding list of county chapters, and national groups like Blexit and the Frederick Douglass Foundation—are hoping they will be ready for the onslaught.
"Ain't nobody afraid of Stacey," said Wilfred Ruck, chair of the Mecklenburg Black Republican Club, during the recent leadership luncheon.
He pointed to Lt. Gov. Mark Robinson, a black Republican elected last year in what amounted to a political routing, as a powerful counter-punch to Abrams' pernicious influence on state politics.
Robinson—a gifted orator who, Ruck said, lends an aura of authenticity to the debate—evoked for him the previous generation's civil-rights heroes who were inspired and led by MLK.
Dennard also downplayed the threat Abrams posed, expressing doubts that she would continue to carry her home state, much less branch out into others.
"I think Stacey Abrams needs to stay focused on Georgia," he said. "Republicans are gonna come back and vote like never before."
State leaders and RNC officials were reluctant to share too much of their specific plan of attack with the media in attendance.
But Whatley said Republicans would not be caught off-guard by devious tactics next time.
"The fact that we have Democrat activists working every possible way is not a surprise," he said. "We need to make sure we have a push on the other side—that we're doing things as intense and we're doing things the right way."