Editor's note: Article contains graphic subject matter and obscenities.
Nikuyah Walker, the mayor of Charlottesville, Virginia, posted a bizarre, quasi-poetic, obscene rant on social media about the city she has led for the past four years.
"Charlottesville: The beautiful-ugly it is," said the post, according to Fox News. "It rapes you, comforts you in its c** stained sheet and tells you to keep its secrets."
— Mayor Nikuyah Walker (@NikuyahWalkerCC) March 24, 2021
Walker's initial post was removed for violating Facebook's community guidelines, but she later re-posted, according to reports, along with another post that seemed to dismiss the controversial statements as "art."
...article continued below
On Twitter, she used her official mayor's account to post an extended version of the "poem" and attempted to contextualize the city's past history of minority exploitation, including gentrification, as a way of explaining her graphic conceit.
Walker began her political career as an outsider—a black community activist who prided herself on disrupting the municipal government, although liberal and leftist politics have had a virtual lock on Charlottesville's leadership for several decades.
She was swept into the top spot on the city council following the 2017 clash between far-right demonstrators and leftist counter-protest groups—including Antifa—over the city's attempt to remove two Confederate monuments.
The move violated state law at the time, although Democrats in the Virginia legislature have since amended the statutes governing historical monuments in the commonwealth, which is rich with history from the nation's founding and the Civil War.
...article continued below
Walker's impromptu social-media oeuvre made an allusion to the city's history as the home of third president Thomas Jefferson and the University of Virginia, which he founded.
"Charlottesville is void of a moral compass," said the longer variation of the "poem," according to the Washington Post.
"It's as if good ole tj [Jefferson] is still cleverly using his whip to whip the current inhabitants into submissiveness. . . . Charlottesville is anchored in white supremacy and rooted in racism."
Jefferson's personal views on slavery have long been a source of debate, as has his love affair with Sally Hemmings, a domestic slave at his Monticello estate.
Notwithstanding, Walker's post elicited harsh reaction from many, including conservatives and rape survivors.
Rape survivor here… this is horribly offensive to every single one of us

— Candi Marie Richards (@CharmSchool201) March 24, 2021
Christopher J. Scalia, the son of late Supreme Court Justice Antonin Scalia and a Virginia resident, was among those who mocked the vulgar artistic expression by the radical city official.
And now, a word from the mayor of Charlottesville. https://t.co/FW8jYJB8o7

— Christopher J. Scalia (@cjscalia) March 24, 2021
Charlottesville's history of unhinged leadership is nothing new.
Former Vice Mayor Wes Bellamy, also a black activist, was forced to resign from his job as a local educator and member of the state Board of Education after homophobic, misogynist, racist and profanity-laden posts surfaced on his Twitter account.
However, he refused to yield his seat on the city council, and has been a vocal advocate and ally to Walker during her tenure as mayor.
Bellamy, one of the biggest proponents for the illegal removal of the Civil War statues, is widely credited with helping instigate and foment the heated rhetoric that surrounded the 2017 riot. One left-wing activist was killed in the melee, and two state troopers died in a related helicopter crash.
He later used his clout as a local black leader to extort Virginia Gov. Ralph Northam, a Democrat, into agreeing to a long wish-list of demands in return for black support following a 2019 racism scandal.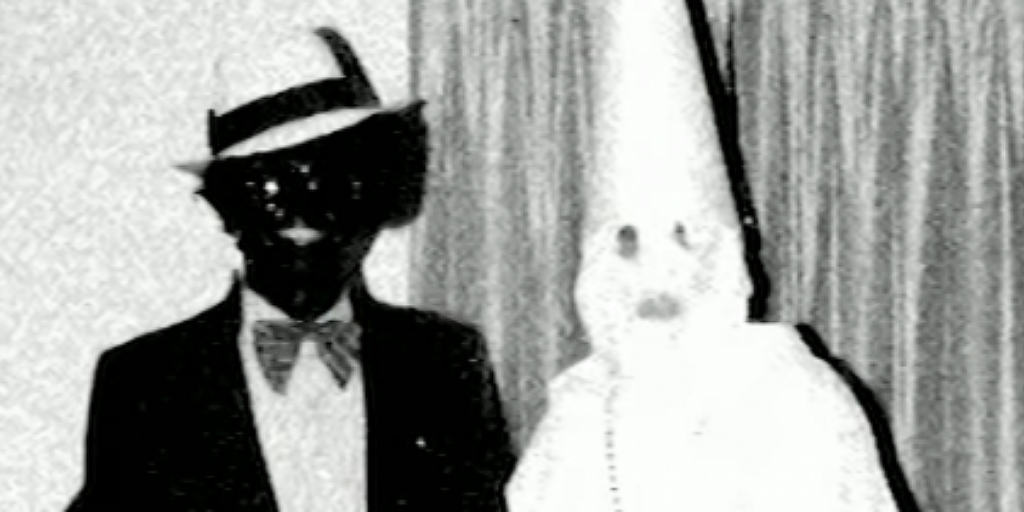 A picture from Northam's medical-school yearbook page showed a man in blackface and another in Ku Klux Klan regalia. Northam has declined to say which one he was and has, in fact, denied being in the photo.
He rode out the scandal, largely due to concurrent scandals by the Virginia's other two top Democrats, which threatened to elevate a Republican into the governor's mansion.
With support from a newly elected Democrat legislature, Northam has since made good on many of the radical demands that black activists delivered in their ultimatum. In the past two weeks, he has restored voting rights to 69,000 convicted felons and ended the state's longtime use of the death penalty.